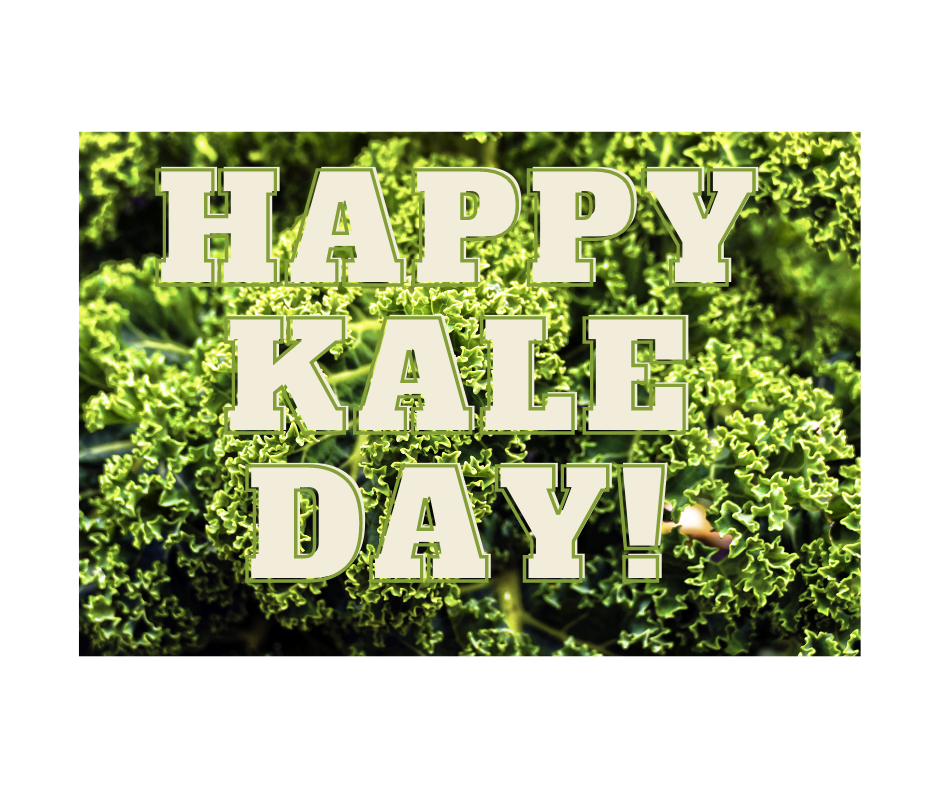 HAPPY KALE DAY!!
I think all of Sarnia Lambton knows how I feel about Kale..its one of my favourites!
It's super easy to grow and really good for you!! I make salads with it, add it to soups, sauces etc.
So I thought I would share here some recipes for you to try Kale!
Kale chips are a good start, but please note…don't beleive the recipe.. They have to been eaten right out of the oven, they are not good left over…one of my biggest regrets is giving George a leftover Kale chip to try to see if he likes Kale.  He won't touch it now!!
Kale is great in salad or as a salad…the great thing about Kale is that you can dress it and it lasts for a few days in the fridge unlike lettuce. I have a quinoa, kale and roasted brussel sprout and cauliflower salad for lunch today and I just put on some Kraft Asian Sesame dressing!
Here is a LINK to a bunch of different recipes that star KALE.
I also found a website that has quotes and messages to help celebrate this special day, so…
"When you have kale in your meal, you don't really have to worry about anything else. Happy National Kale Day to you my dear."