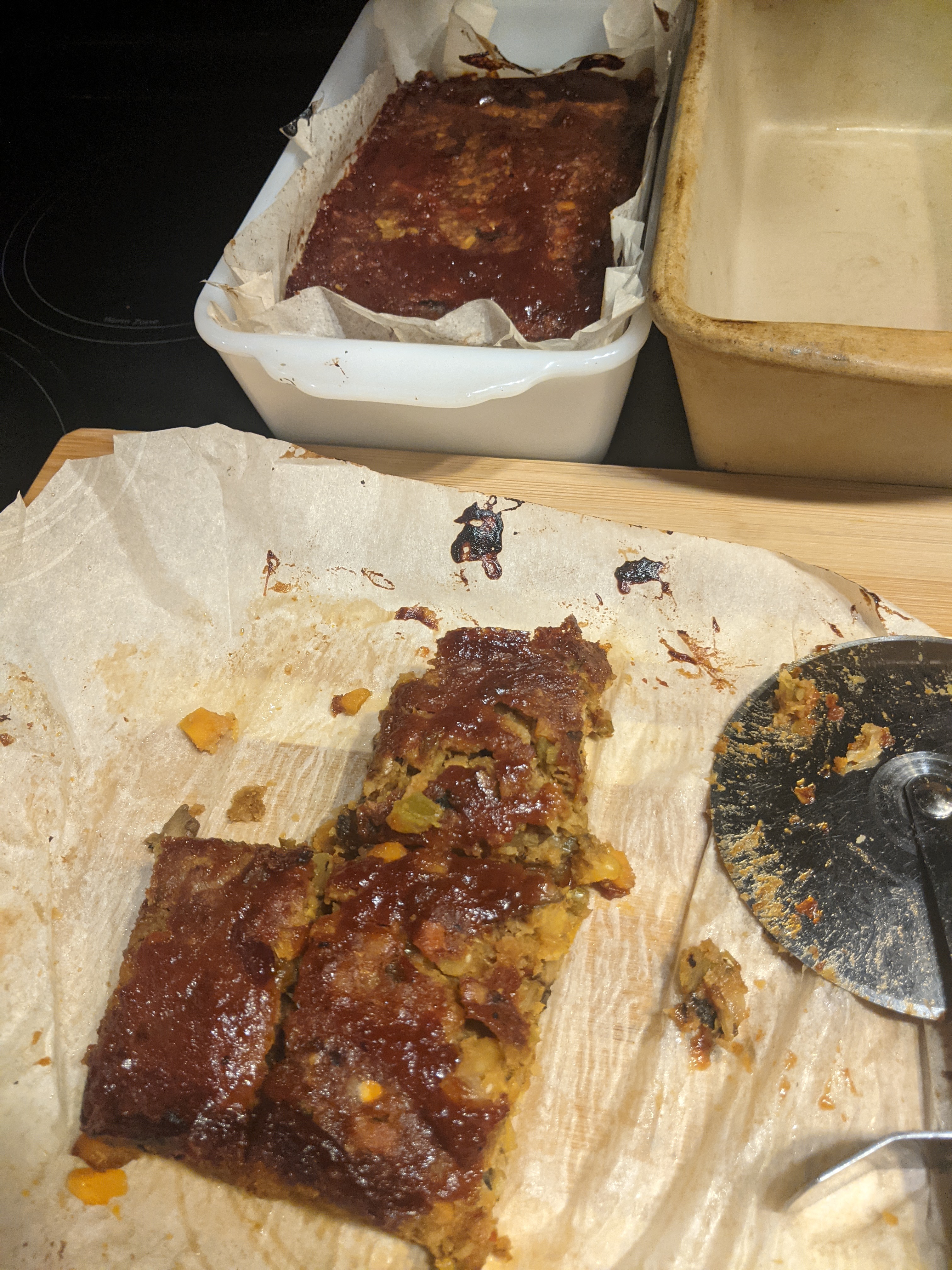 VEGAN LOAF…it Tastes Better Than It Looks!!!
Yesterday was Taco Day, so I served up a sheet pan quesadilla with some taco meat I had in the freezer for my family.  (the method I took from the Pioneer Woman)
But I am trying to eat mostly Vegan this week, so I went for Vegan Meatloaf…but I prefer jsut to call it Vegan Loaf, because it's not meat!!
It was quite delicious, so I thought I would share the RECIPE. Note: I used non Vegan Worchestershire Sauce and also added a little Chili Sauce/Portugese Garilc Chili Sauce into the BBQ/Ketchup mixture.
I enjoyed it with a Vegan Kale Caesar Salad..HERE is the recipe for it if you are interested.
I hope you enjoy!!