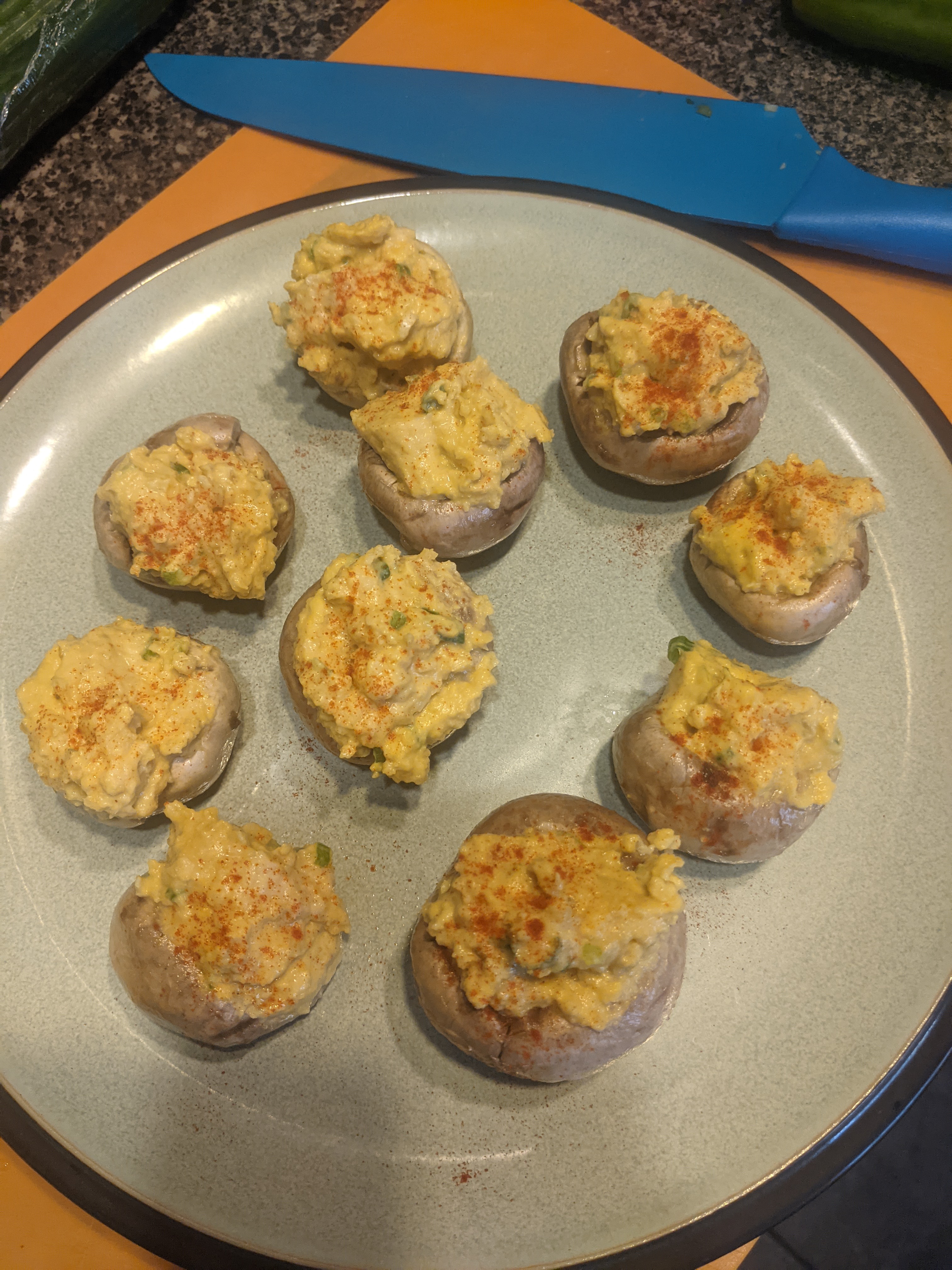 DAY OF THE MUSHROOM – DO I HAVE AN INTERESTING RECIPE FOR YOU!
April 16th, other wise known as the Day of the Mushroom. A day to enjoy and appreciate the culinary value of  Mushhrooms.
Are you a fan of the fungi?? They can be very polarizing, you either love them or hate them.
Me? I'm a fan! Raw or cooked I'm in.
I recently came across a video featuring Tabitha Brown, (how had I not seen her before, she is hilarious)
She was creating a recipe for Vegan Devilled Eggs and I was inspired to try them myself. I didn't follow her recipe exactly (no black salt for one thing), but they were pretty good!
Enjoy this video and enjoy some Mushrooms today!!