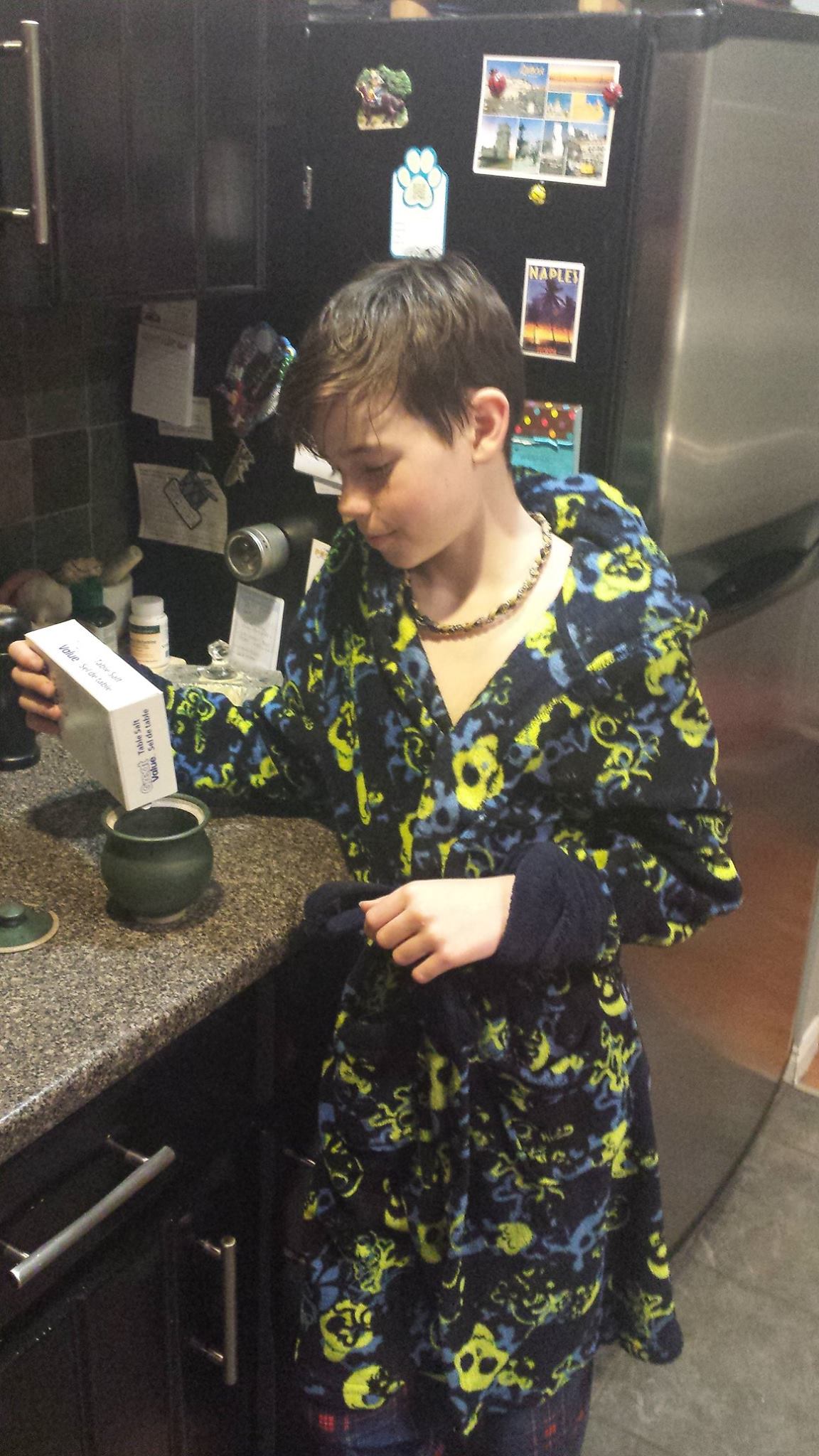 ALEXA CAN DO THE PRANKING FOR YOU!!
Happy April Fool's Day…
Are you a prankster or is today just like any other day?
Pretty normal around here, except I do have Brussel Sprouts that I could do up as cake pops for an after school snack 🙂
Facebook reminded me today of my son pranking me with salt in the sugar bowl five years ago…YUK!! (that's the picture on this post, he is so big now!)
Now, British tradition says you can't do a prank after twelve noon, or you are the April Fool.
But we aren't British!!  I was just reading about how ALEXA can do the pranking for you!  Check it out HERE
Now if only Doug Fords announcement today was an April Fools prank 🙁