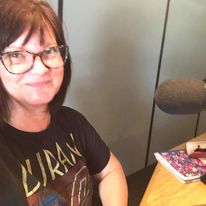 The View From Here – Hold Up, It's Duran Duran Appreciation Day?
Get ready for some music from Duran Duran today because it's a national holiday and their music needs to be played.
OK. Not really true.  But it IS Duran Duran Appreciation Day.  I know because it showed up on my Facebook feed.   So I HAD to do share my love for my favourite band of all time in case there's someone else out there, just like me, who absolutely LOVES this band.  Please, tell me you do.  Let's chat.
Weird isn't it?  How you connect to a certain band or artist?  I don't remember how I found them.  It was the early 80's.  MTV and Much Music was big.  Music videos and count down shows were huge.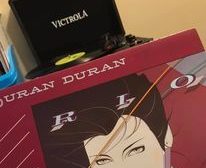 Duran Duran was "MY BAND" from the beginning.  From the first album to their most recent release which came out in October of last year – Future Past.  I still know the words to every song.  I still listen to their albums, whether it's to dance in the living room, or pick myself up after a bad day.  So many songs over the years has meant something different to me in my life.  So many songs have helped m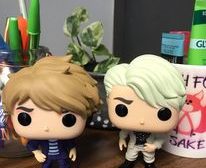 e through all the awkwardness of growing up.  High school days.  Broken hearts.  Amazing how we can cling to a lyric and feel like it's just meant for us individually.  The power of music.
Duran Duran posters hung on every wall in my bedroom.  We celebrated band birthdays with cake and loud music.  Yep – we had Duran Duran appreciation day EVERY SINGLE DAY since we first started listening to them.
Friendships were formed because of the band.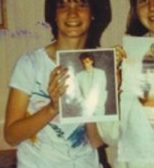 Super excited at the chance to go see them in Toronto in a few weeks.  I've seen them twice before. Once – in the 80's – maybe the CNE?  We had to leave early because it rained and my friend didn't want to stay through the rain and wanted to beat the traffic.  The second time in Windsor.  I am ready to see them again.  And feel like that giddy thirteen year old self.
Thank you boys for the music and for always staying true to the music.  We do appreciate you.  Today and everyday.
Expect a little music this afternoon from the Fab Four.