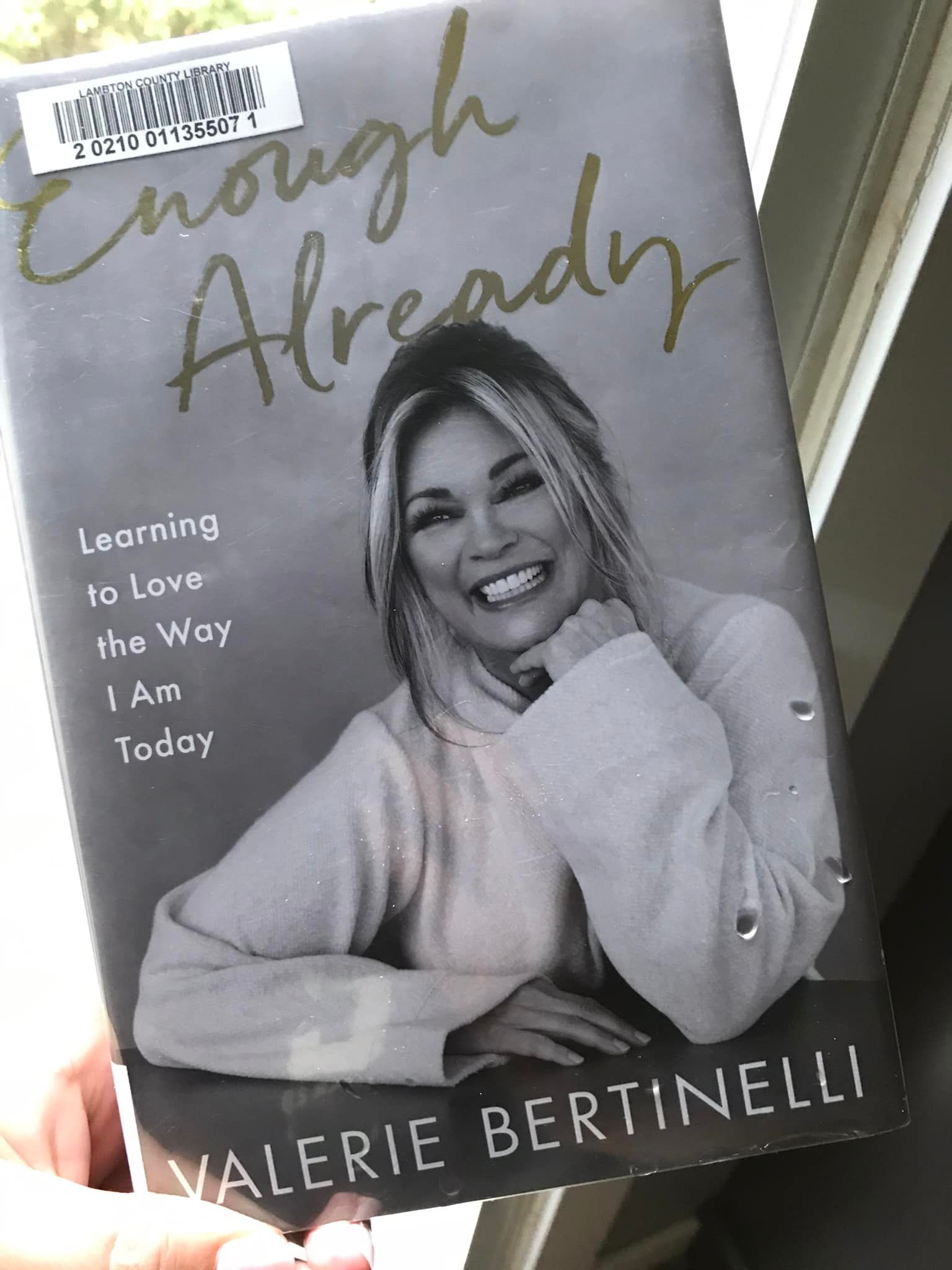 Book Review – Valerie Bertinelli – Enough Already
My latest read?  Valerie Bertinelli – Enough Already.
Oh you guys.  This was such a good read.  Uplifting.  Encouraging. Thoughtful.
If you have ever thought or said something negative about yourself – read this book.  If you've stepped on the scale, watched your weight obsessively or not, felt not good enough, – read this book.
I grew up watching Valerie on "One Day At A Time" and I always thought she was so funny.  And beautiful.  And I kinda wished to be a little more like "Barbara".
We watched as she married a rock star.  A bit of a surprise to some.  She married Eddie Van Halen.  Together they had a son – Wolfgang Van Halen.  Who is successful in his own right, making music, just like his late dad.
In this book you realize just how strong a bond they had.  How much they really loved each other.  They had a beautiful love story even if they couldn't stay married.
In her book it's so easy to identify and relate to the many struggles we all seem to feel.  Women and men alike.  Dealing with those negative thoughts in our heads that tell us we just aren't enough.  Not think enough.  Not pretty enough.  Not smart enough.  Not enough of a wife/ mother/ daughter/ friend.   We can be our own worst enemy and tend to say and think things about ourselves that we wouldn't dare to say to our kids or best friend.  The question is why?  And how do we turn that conversation around?
Valerie shares from her heart what so many of us think and feel, and shares openly and honestly not only her struggles but the challenges and heartbreak that she has been through in her lifetime.
Insecurity.  Doubt.  Fear.  Relationships.  Career.  Motherhood.
Sharing her life on the pages – you can't help but feel for her, nod your head, and come to the same conclusions by the end of the book "Enough Already".   Enough of the negative thoughts and talk.  Enough looking in the mirror and only seeing the flaws.   Enough talking down to ourselves.  Accepting less than what we deserve.
So good.
On to the next book.  Melissa Gilbert – Back to the Prairie.  I'll let you know how it goes.
In the meantime – have a book suggestion, or just want to say hi?