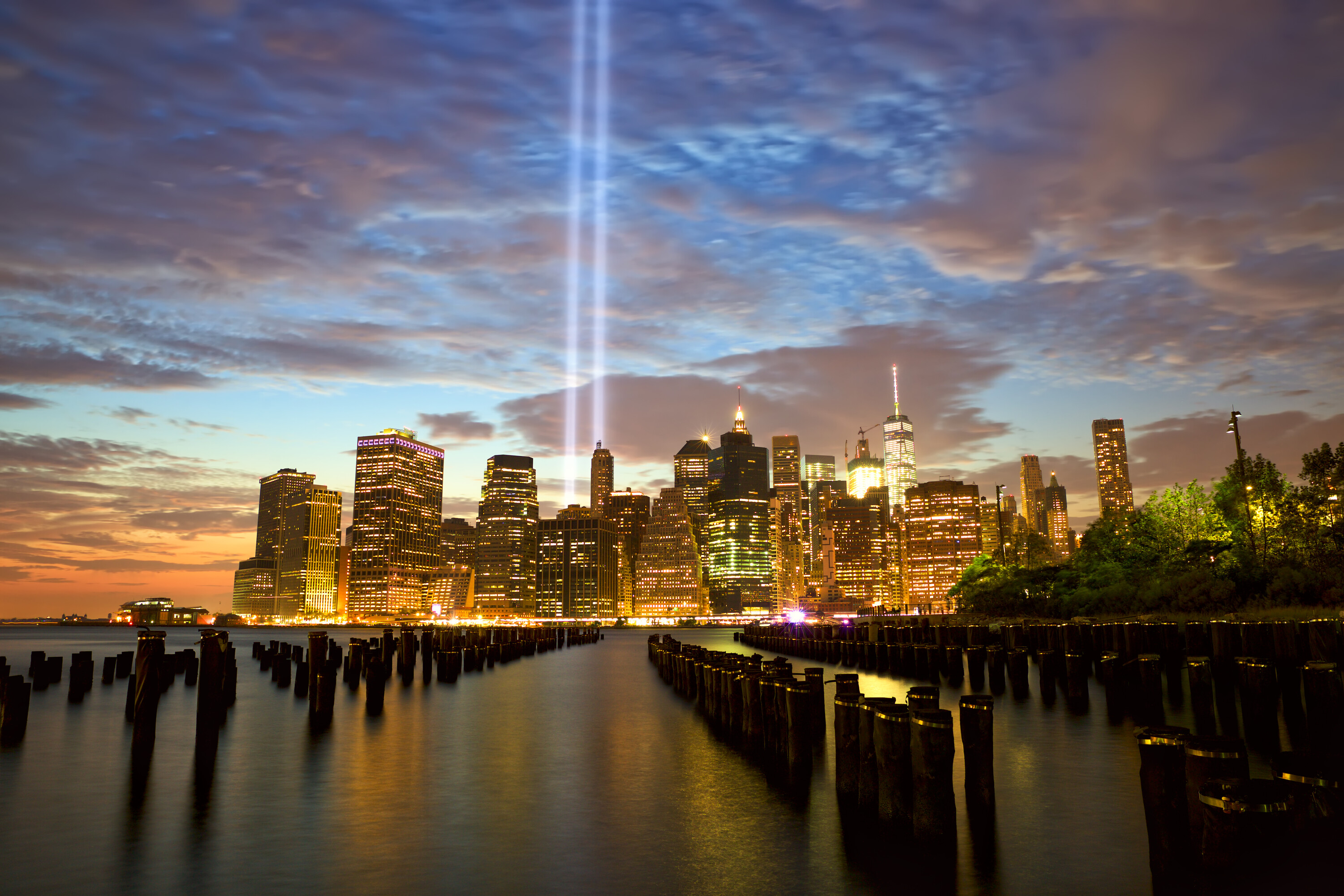 The View From Here – Never Forget
It's a moment in history I will never forget and I'm sure you can easily say the same.
I can tell you where I was when the news broke.
It was unthinkable. Unimaginable.
At first, it seemed to be a weird accident.  What some thought was a small plane flying too low.  Then it hit the tower.   And then another plane.  And the world forever changed from that moment on.
What came in the next hours was hard to comprehend.  Even to watch it unfold on the television screen seemed unreal.  That stuff happened in big Hollywood movies.   Not in New York City.
I was standing in the newsroom, just coming in to start my shift for the day.  Back then we didn't have the internet and our own computers and desks.  We shared a newsroom computer, and got our story ideas from the "wire" in the newsroom.  A news service.
It started out a regular day.  For everyone.  And turned tragic for thousands.
I can't imagine the horror they must have felt.  The realization of what was happening.  The families of those left behind.  Searching for answers.
For those left behind, this day is a reminder of that day and that pain.   Pain that will never go away.
I think these days serve as reminders for all of us.  Tomorrow is never promised.   Nothing in life is guaranteed.
Life is short.
The world needs kindness and compassion.
We need to stand with and for each other.  Love others.  Be kind.
9/11 might have happened 19 years ago and we might have moved on from the stories and pictures and headlines – but for so many, this day is always top of mind.  The pain is still fresh.  The feelings are still raw.  My heart goes out to you.
Today we remember.  We remember the nearly three thousand lives lost.  The families, the loved ones left behind.  We remember and honour those who survived it – the first responders, and other heroes who stepped in.  Those who were injured.
Never forget.
© Can Stock Photo / dibrova