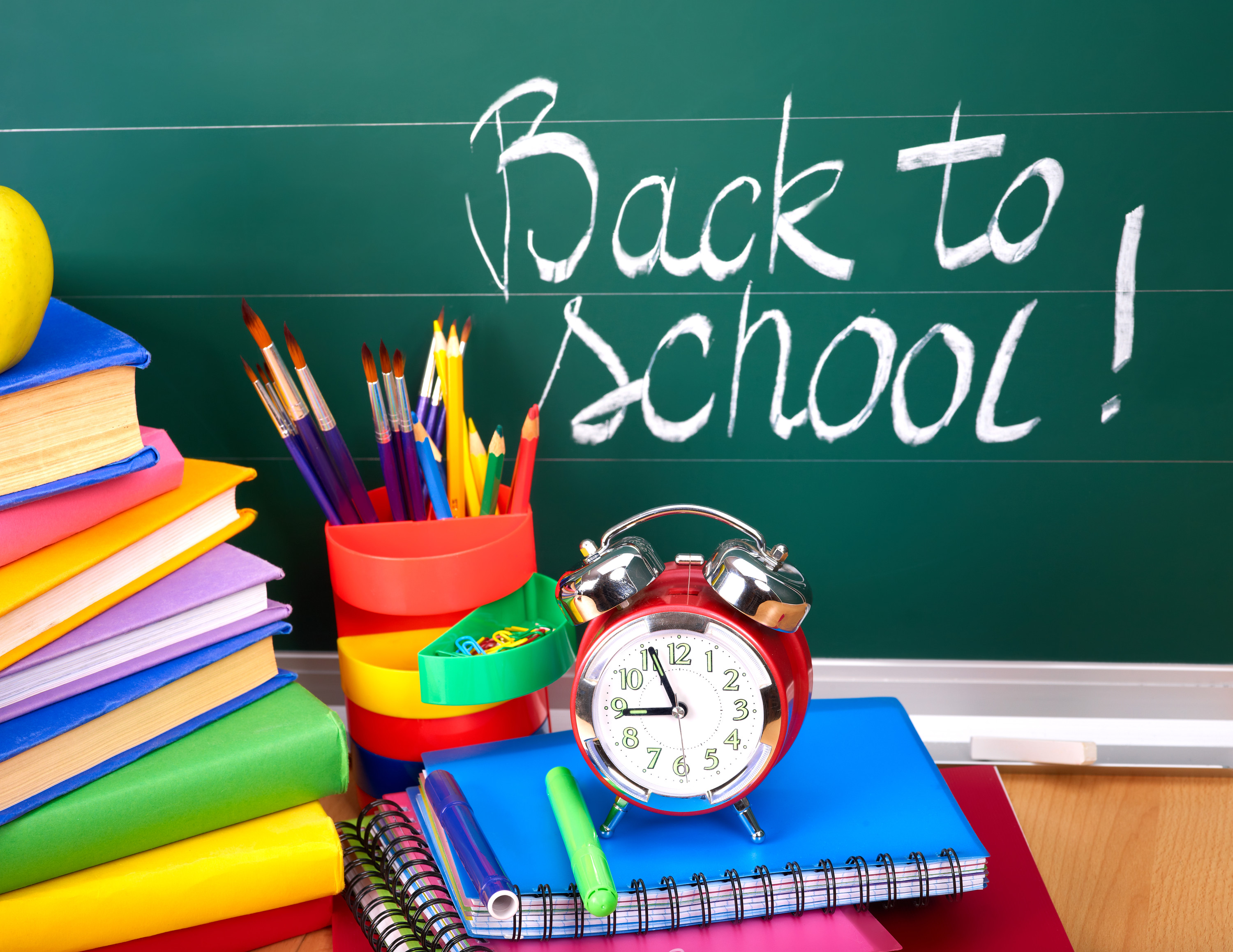 The View From Here – Back To School Vibes
You can feel it. Even in the midst of a pandemic, there's some things about back to school that never change.
There's something in the air when it's back to school time.  Yes, the air is a bit cooler.   Days are shorter.   Leaves are starting to change colours.
But there's something else.    There is a feeling that you just can't explain.  Maybe it's anxiousness.  Excitement.  Nervousness.  Maybe it's the smell of back to school supplies.  New back packs and pencil crayons.  There is something about this time of year that brings back so many memories.
I can remember the feeling.  If I close my eyes right now, I can see it.
I remember back to school so well.  I remember getting to shop for back to school clothes.  One new outfit.  One new pair of shoes.   The back to school supplies weren't so important because back in "my day" we got most of our stuff from the teachers.
I remember the excitement of it all.  The nerves.  The sleepless night before the first day.   You were hoping that your friends would be in class with you.  You were worried about where you would sit and who your teacher was going to be.
The first day.   Our school classroom list used to on the outside wall of the school.  Everyone racing to see what class and who their classmates were.
The new desk.  Handing out the pencils and crayons and new notebooks.
There is just something about the smell of an untouched notebook.   Holding it in your hand.
Younger grades were easier.  High school was a bit more anxiety filled.  Maybe that was just me.  Worrying about getting lost (which I did).   Missing your bus.  (which I did).   Not being able to get into your locker (which I did).  (smile)
The fear of fitting in.   Bad clothes.  Bad haircuts.   I've done it all.
But even so, I have so many memories that make me smile.
And those school supplies.  Still one of my favourite things about this time of year.  The crayons and pencils, notebooks and binders.   Markers and glue sticks.   I treat myself to a few new school supplies every year.  Even if I'm no longer in the classroom.  (smile)
There is still an excitement that this time of year brings – even if it does look different this year.  No, not everyone is starting at the same time together.   And class will look a little different with masks and social distancing and other safety measures in place.
It's a place for learning and making so many memories.
I hope back to school is a happy time for kids and parents.  Whether it's in the classroom or online.
I think we're all craving a bit of routine.  I know the adjustment to waking up before the sun will be hard on me as much as it will be on my kids.  It's been nice not having to do that for a while.
A big thank you to the teachers and school staff, the bus drivers – and everyone else who has been working so hard to figure this out and to be a light to our kids.   With emails, and videos – it's helped to make everyone feel much more comfortable easing back into a new school year.   I can't even imagine how much extra work it's taken to get to this point.  We appreciate you – thank you.  Not only for trying to get through it yourself, but for making it easy on our kids.
Here's to a successful school year and another step closer to getting back to normal.
Wear your mask.   Wash your hands.   Be kind to each other.
Watch out for excited kids on the streets today and those buses that are back on the roads as well.
It's been a long March Break!  (smile)  and it feels good to be going back.