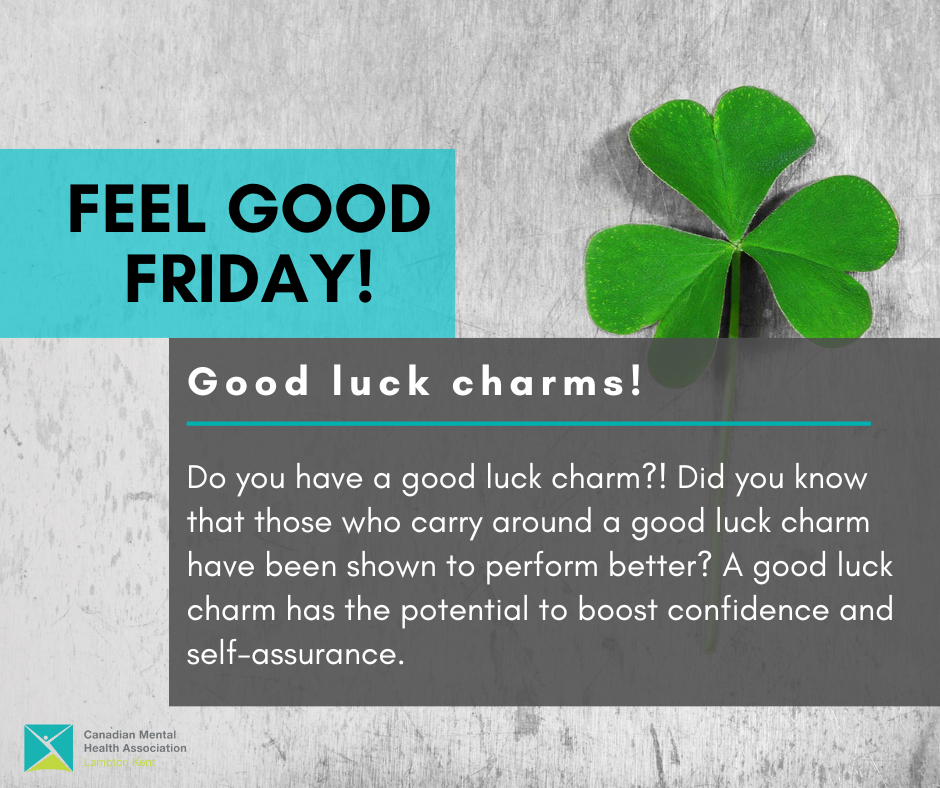 Feel Good Friday – Feeling Lucky?
Every Friday we team up with the Canadian Mental Health Association Lambton Kent for Feel Good Friday.  We share things you can do to take care of yourself, focus on your mental health and help you feel GOOD.
On this St. Patrick's Day – we ask the question –  Do you believe in good luck charms? Do you carry a good luck charm on you?
Did you know that good luck charms can actually have positive effects on your mental health. People who carry a lucky charm have been shown to perform better as it has the potential to boost both confidence and self-assurance, resulting in great benefits for your mental health!
Let us know what your good luck charms are – text us 519-464-1999 or email us cbuchanan@blackburnmedia.ca
Happy St. Patrick's Day!
---
CMHA Lambton Kent is here to help and our Mental Health First Response Team is available 24/7. Please reach out for help if you need it:
Chatham-Kent – 1-866-299-7447
Sarnia Lambton – 1-800-307-4319