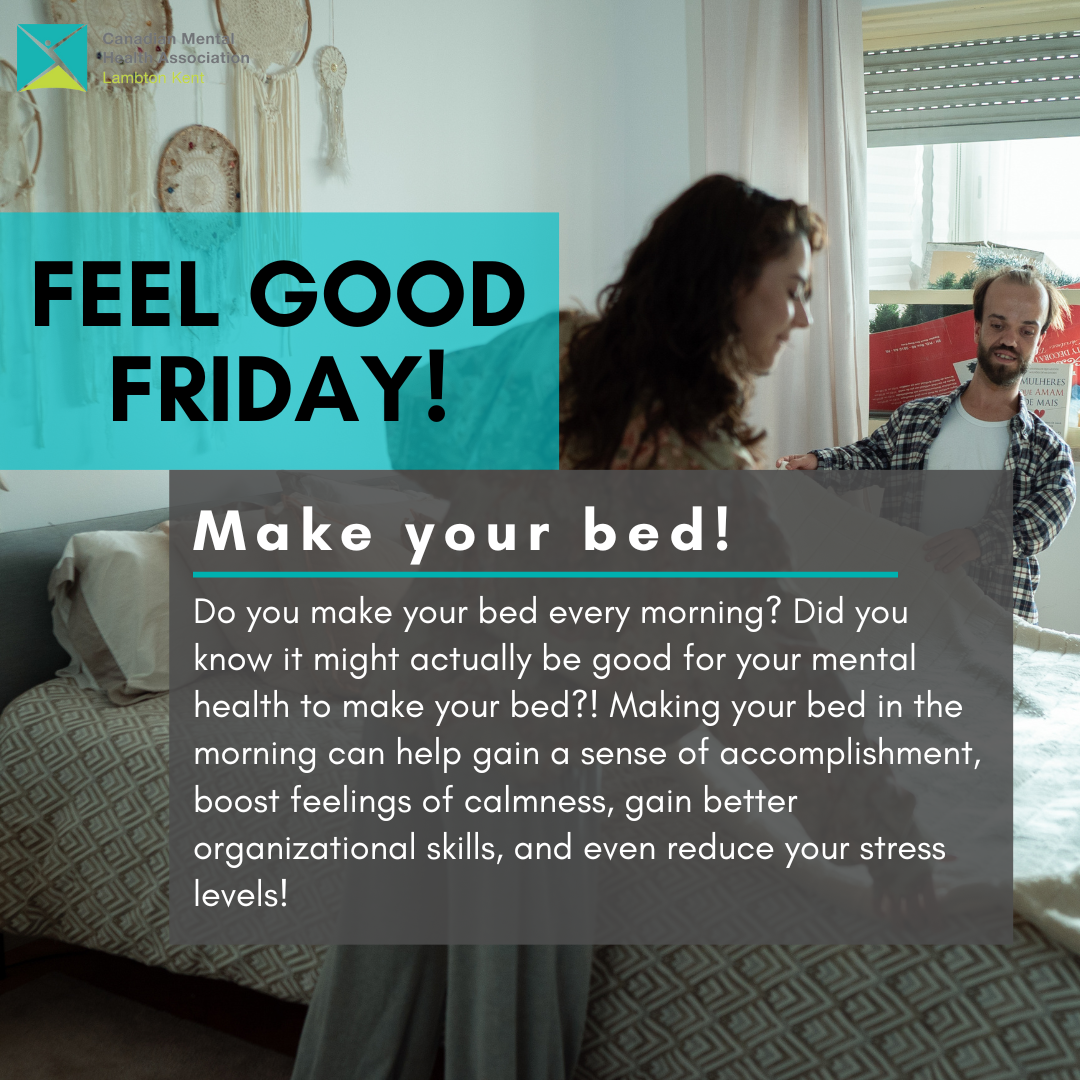 Feel Good Friday – Make Your Bed
Every week the Fox teams up with the Canadian Mental Health Association Lambton Kent for Feel Good Friday.  Sharing things you can do to take care of yourself, focus on your mental health and help you feel GOOD!
This week – "Are you a person who makes your bed every morning? Well, making your bed might do more than just make your parents proud. Did you know that research shows making your bed might actually be good for your mental health? It can help you gain a sense of accomplishment first thing in the morning, may boost feelings of calmness, gain better organizational skills, and even reduce your stress levels! Who doesn't love a win first thing in the morning?! Try it this weekend!"
---
CMHA Lambton Kent is here to help and our Mental Health First Response Team is available 24/7. Please reach out for help if you need it:
Chatham-Kent – 1-866-299-7447 Sarnia Lambton – 1-800-307-4319
Thanks!