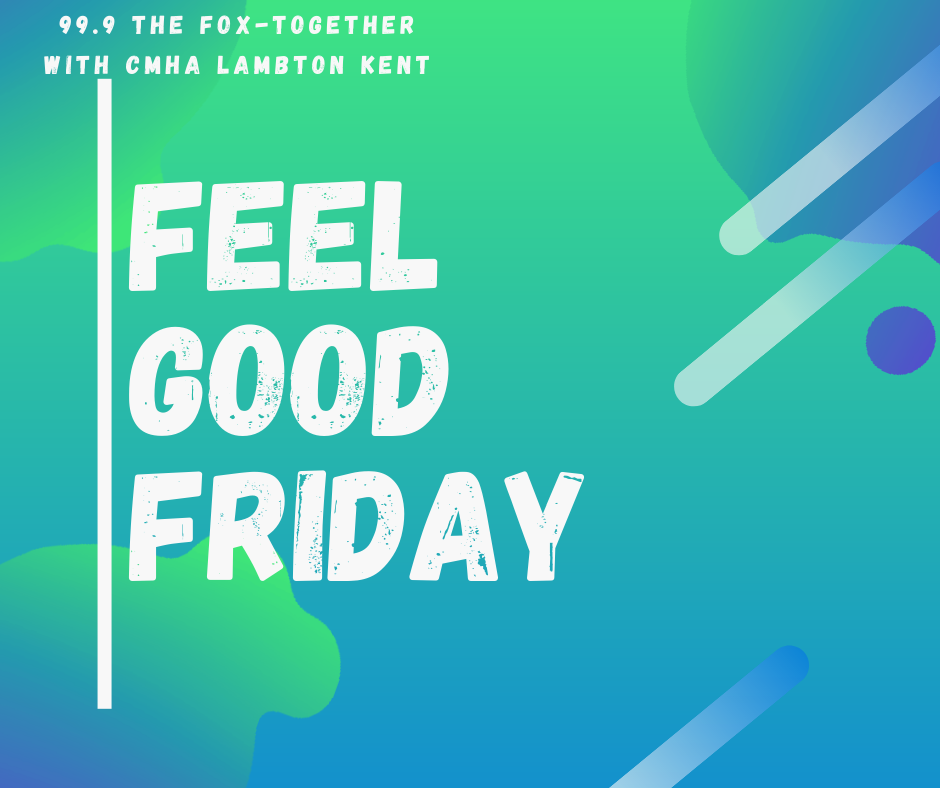 Feel Good Friday – Mindfulness
Every week the Fox teams up with the Canadian Mental Health Association Lambton Kent for Feel Good Friday.  Sharing things you can do to take care of yourself, focus on your mental health and help you feel GOOD!
Today – it's about the power of mindfulness.
"Many of us lead busy lives and we are busy thinking about yesterday and busy planning for tomorrow. Mindfulness is simply an invitation to step out of the clutter and really focus on what we are doing, thinking, and feeling in this moment.

Research shows that mindfulness can help improve well-being and quality of life. It may help people reduce stress and anxiety. By checking in with yourself and dedicating time to breathing and meditating, we can become more aware of our thoughts and feelings so that, instead of being overwhelmed by them, we're better able to manage them. If you're not sure how to get started, consider a guided meditation like Headspace!"

---
CMHA Lambton Kent is here to help and our Mental Health First Response Team is available 24/7. Please reach out for help if you need it:
Chatham-Kent – 1-866-299-7447 Sarnia Lambton – 1-800-307-4319