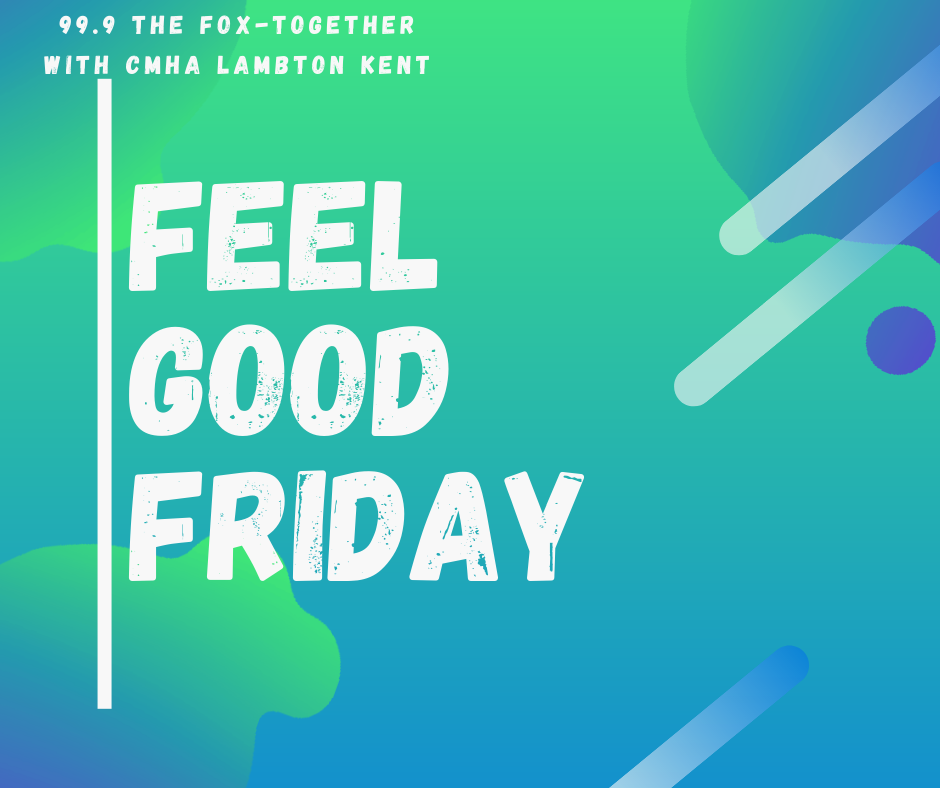 Feel Good Friday – Let's Bake Something!
Every Friday the Fox teams up with the Canadian Mental Health Association Lambton Kent for Feel Good Friday – sharing things you can do to take care of yourself, focus on your mental health and help you feel good!
Today we're talking about the power of baking! I love to bake!  I actually just picked up some Rice Krispies (the red and green holiday ones) because I suddenly wanted to make some Rice Krispie treats.  Feelings of holidays and childhood.  Who can resist?  They were on sale, AND they are super easy to make.  And when you bake them, you get first dibs and get to eat them first. (smile)  Not REALLY baking, but still.
Did you know that baking is good for your mental health?  It's true!
"Do you bake for the holidays? Did you know that baking holiday cookies (or baking anything, really) is good for your mental health?! Baking forces you to focus on the task at hand. Basically, you are practicing mindfulness when you are measuring your ingredients or kneading dough, which, studies show, can decrease symptoms of anxiety!"
What are your favourite treats to make this time of year?  I have a few recipes I always go back to that have been in our family for a (cough) few years. (smile)
But this time of year I love to bake pies, apple crisp and chocolate chip cookies and brownies are always a hit.
---
CMHA Lambton Kent is here to help and our Mental Health First Response Team is available 24/7. Please reach out for help if you need it:
Chatham-Kent – 1-866-299-7447 Sarnia Lambton – 1-800-307-4319
Thank you!