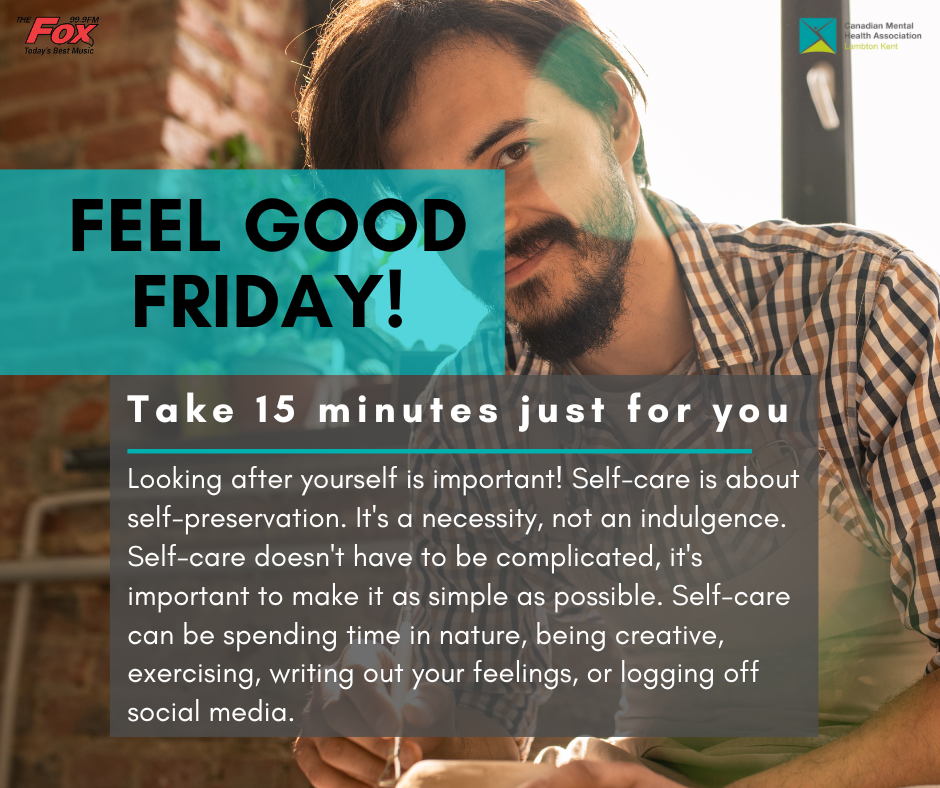 Feel Good Friday – Self Care Sunday
Every Friday the Fox teams up with the Canadian Mental Health Association Lambton Kent for Feel Good Friday.  Sharing things you can do to take care of yourself, focus on your mental health and help you feel GOOD.
This week is all about self care.
"Did you know that this Sunday is International Self-care Day?! Self-care is about self-preservation – it's a necessity, not an indulgence! It doesn't have to be complicated, it's important to make it as simple as possible. Self-care can be spending time in nature, being creative, exercising, writing out your feelings, or logging off social media. Self-care can help us manage stress, can assist in reducing anxiety and depression, improves our concentration, increases happiness, improves our energy, and so much more! What self-care activity will you participate in for #SelfcareDay?!
Looking for more self-care ideas? Visit CMHA Lambton Kent's website and follow them on social media @cmhalambtonkent for more tips!"