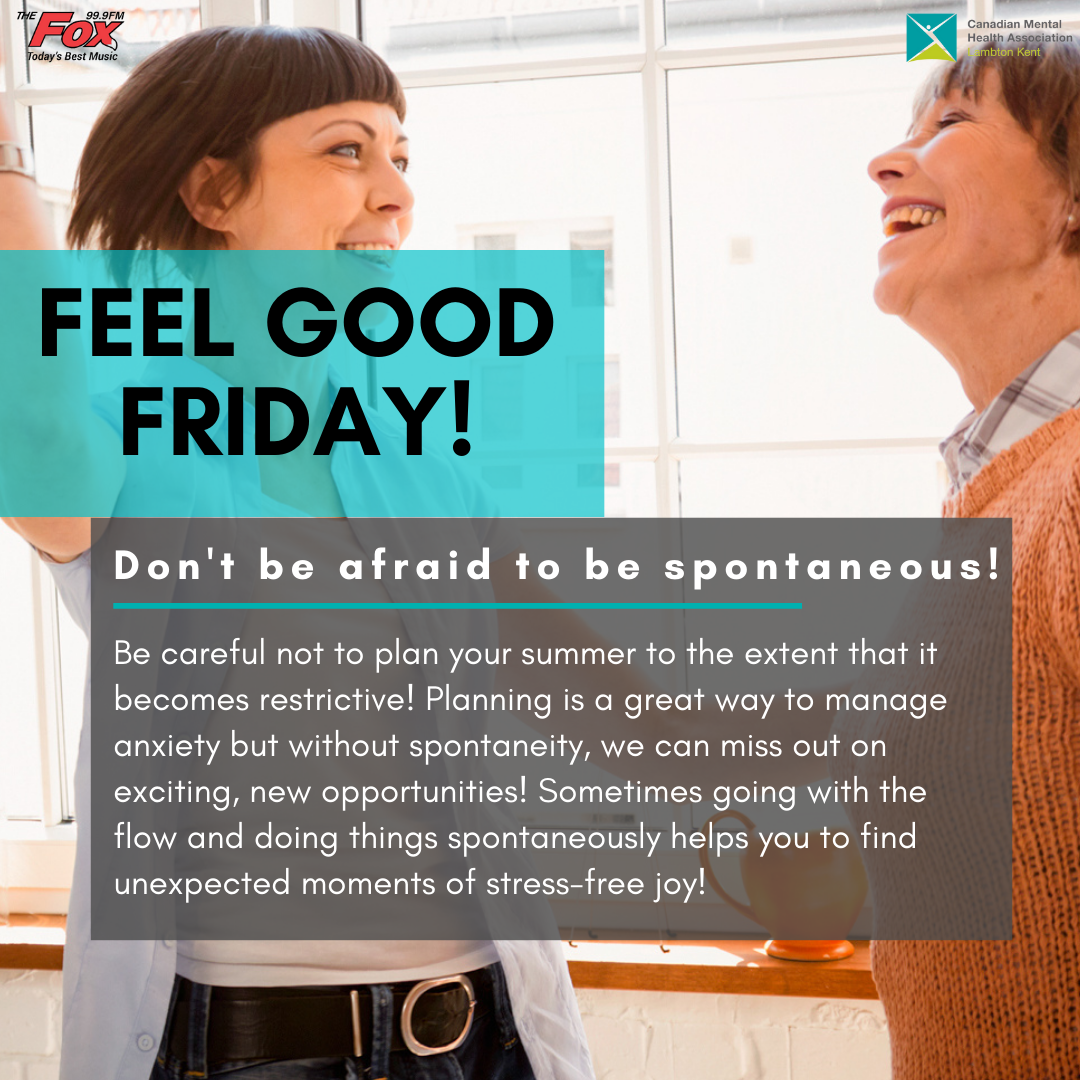 Feel Good Friday – Be Spontaneous
Every week the Fox teams up with the Canadian Mental Health Association Lambton Kent for Feel Good Friday!  Sharing things you can to take care of yourself, focus on your mental health and help you feel GOOD!
Today it's all about planning.
We often place so much importance on summer holidays, but make sure to be careful about planning your summer to the extent that it becomes too restrictive.  Because that's never fun.
Planning is a great way to manage anxiety but without some spontaneity, we can miss out on exciting new opportunities.  Sometimes "going with the flow" and doing things spontaneously helps us to find unexpected moments of stress-free joy.  So let life surprise you this summer, your mental health will thank you.
What are YOUR plans for the summer?
CMHA Lambton Kent is here to help and our Mental Health First Response Team is available 24/7. Please reach out for help if you need it:
· Chatham-Kent – 1-866-299-7447
· Sarnia Lambton – 1-800-307-4319