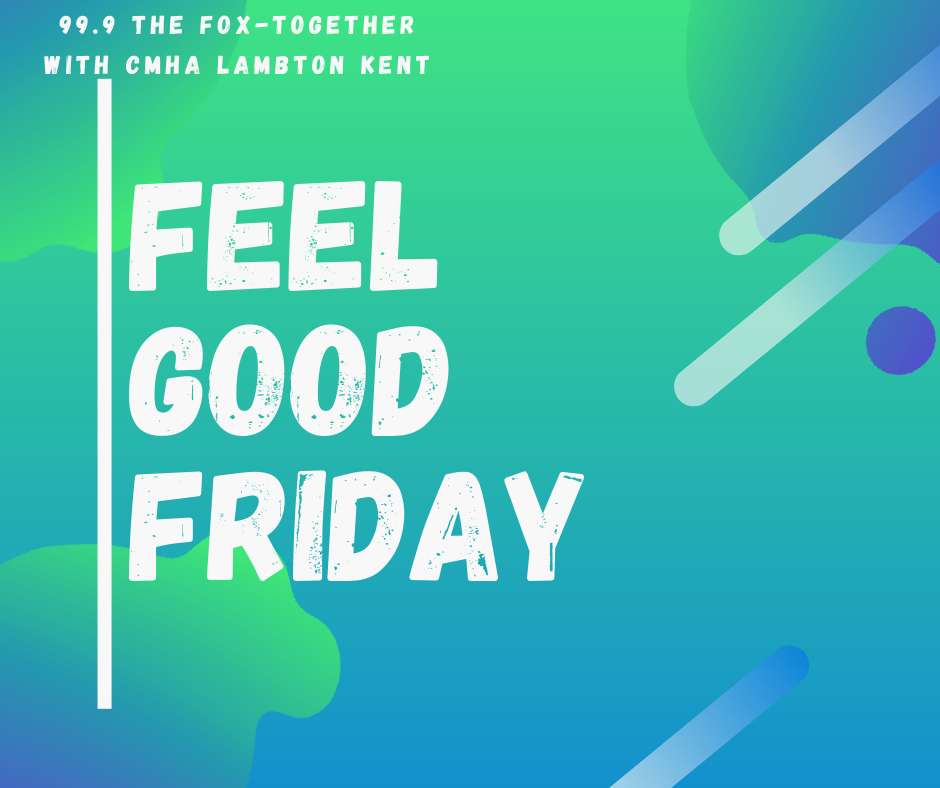 Feel Good Friday – What Are You Good At?
Every week we team up with the Canadian Mental Health Association Lambton Kent for Feel Good Fridays!  We share tips and suggestions to help you take care of yourself and focus on your mental health.
This week we're talking about finding time to do things that you are good at!   What do you love doing?  What activities can you lose yourself in?  Enjoying something you love and like doing can help beat stress.  Doing an activity you enjoy probably means you're good at it, and achieving something can boost your self-esteem.  Concentrating on a hobby like gardening or doing a crossword puzzle can help you forget your worries for a while and change your mood.
What are some of those things you enjoy doing?  What are some things that you are good at?
---
If you're noticing that your symptoms of anxiety are causing you significant distress or are interfering with your ability to function normally, consider participating in CMHA's #BounceBackON program. To learn more go to: https://bouncebackontario.ca/
We are in this together and help is always available. If you're feeling alone and struggling, you can always reach out to CMHA Lambton Kent's 24/7 Mental Health First Response Team:
Chatham: 1-866-299-7447
Sarnia: 1-800-307-4319"