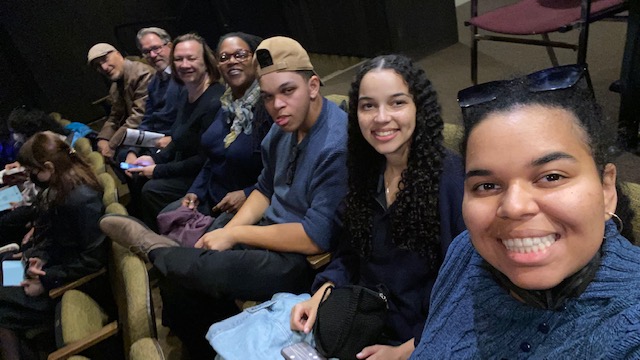 Stratford!
So we started a new family tradition  for Thanksgiving…
Our kids are young adults, but that doesn't stop my spouse & I from trying to continue to give them amazing Family experiences; so I coordinated all of our schedules and because all 3 are  away at school but home for holidays, Thanksgiving weekend was the best time to go and take in a show at #Stratford.
The fam started the experience at Pazzo Pizzeria; I was thrilled that most of the menu catered to dietary issues. I could eat!
We followed up  dinner with a truly spectacular performance of #Chicago. It captured the attention of each one of us; from the staging, to the lights, the voices, the TALENT!
And every seat in the house was a good seat. Looking for something rich in experience and and a tonne of fun? Book a show at Stratford theatre. It's a great thing  for making memories!