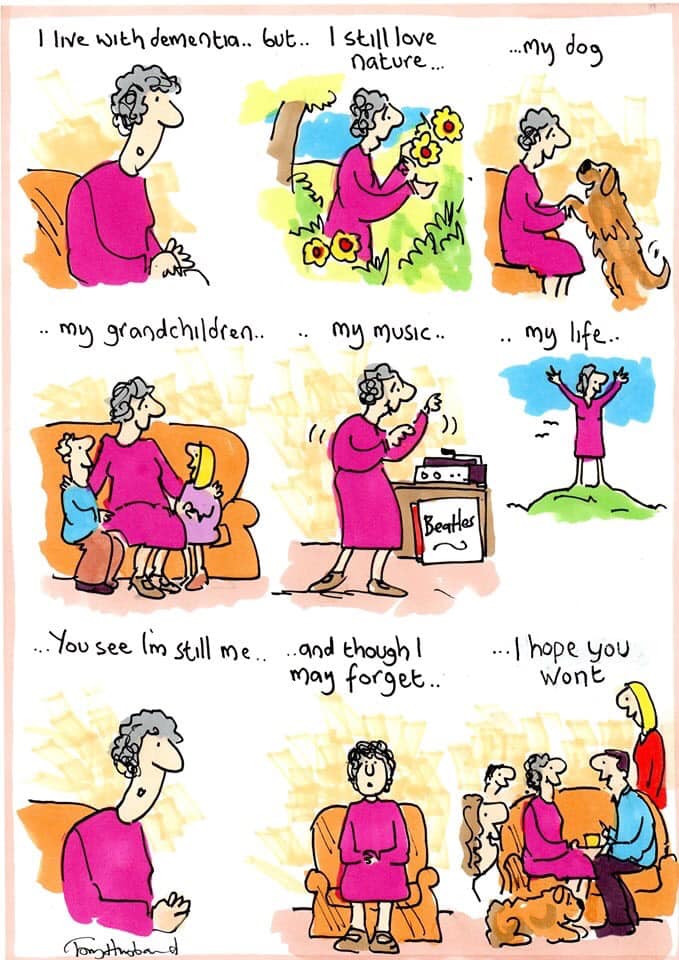 Not Every Post Is Going To Be A Happy One; But It's My Truth
I saw this cartoon post on Facebook  through Molly's Movement and it really resonated with me; the truth in it and  & how a huge part of the individual  narrative was missing.
My Mom, Daphne, has dementia. She was diagnosed Mother's Day weekend, 2000.  While it was devastating news, there was some relief to finally know what was going on with Mom.
20 years later, some might see Mom as a shell of the woman she was. Ok, that's you're opinion. But she is still here and I'm grateful for that every day.
The Cartoon tells a story; just not the whole story, in my opinion. While accurate for the early stages, I can say from experience that some have said " I like to remember her how she was, not how she is now" and have used that excuse to not visit, send Birthday or Christmas cards or acknowledge where our Mother is at. Outside of Moms children & their families and friends that live close by, as well as one sister out of 5, there have been no visitors from her past. Their absence speaks volumes, as will our actions when she is called home.
Picture from Molly's Movement; Thank you for sharing Molly's journey.