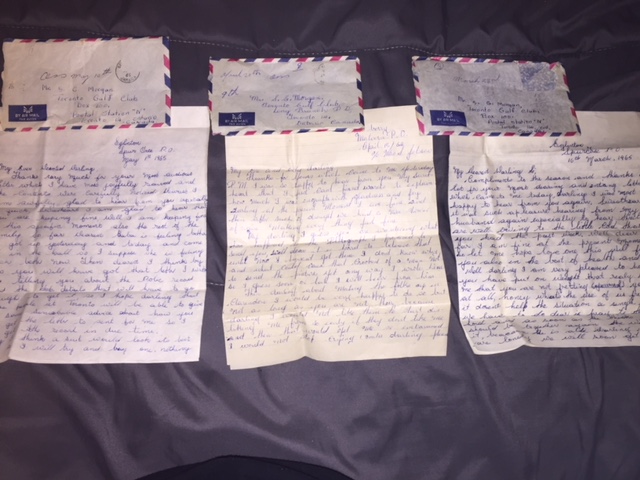 WHAT'S YOUR LOVE STORY?
What's your Love Story? Or is it your parents or grandparents Love Story that to you is epic?
The simple version of ours would be Girl Meets Boy at  New Job, Girl Meets Boys Parents & almost dumps boy…Boy leaves for a job in another city…girls is confused….Boy & Girl get married…have babies and liver merrily ever after…..whew…
Well my parents  love story seems far more interesting, because 55 years ago, letter writing was the way to woo, connect, communicate…so after my daughter  decided to used their Love letters as part of her project,  I thought I'd snap a pic and share  it.
And usually around their Anniversary or Valentines, I open them up and read them….just a bit of sweetness. #Love Story