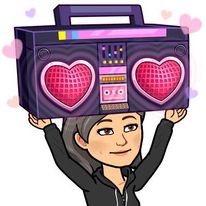 The View From Here – What Is On The Soundtrack Of Your Life?
I read something online today about the power of music in telling the story of your life and the question was asked "What is playing on the soundtrack to your life" and I immediately started reliving all the moments.
I think my playlist with start with the Beatles – Twist and Shout.  Thinking back to the early days when my mom played her favourite records in the living room and we had dance parties together.
Tony Orlando and Dawn – Tie A yellow Ribbon (Round the Old Oak Tree) I remember this playing in our family van as we went on all the family vacations together.  On 8-track tape.
Spandau Ballet – True – first 45 single I ever owned. The first piece of music that I bought that was just mine.  I think my brother still hears it in his sleep because I played it so much.
U2- With or Without You.  Takes me back to high school.  The first time a boy asked me to dance at the MORP.  (Backwards PROM).  Now THAT was a lot of fun.  Dressing in ripped jeans, and sporting crimped hair.  Like Halloween, taking on a different personality.  But better.
Bette Midler – Wind Beneath My Wings – played at a memorial for my family (I still cry whenever I hear it)
Chris Deburgh – Lady In Red – first song I danced with with my now husband
Shania Twain – You Got A Way – our wedding song (first dance)
There's so many more in between and now.   Songs that bring up so many great memories.  And some bad ones too.
The power of music.  Just one song can transport you back to a time and place. Remind you how you felt.
What songs are on YOUR soundtrack to your life?
email me anytime – cbuchanan@blackburnmedia.ca