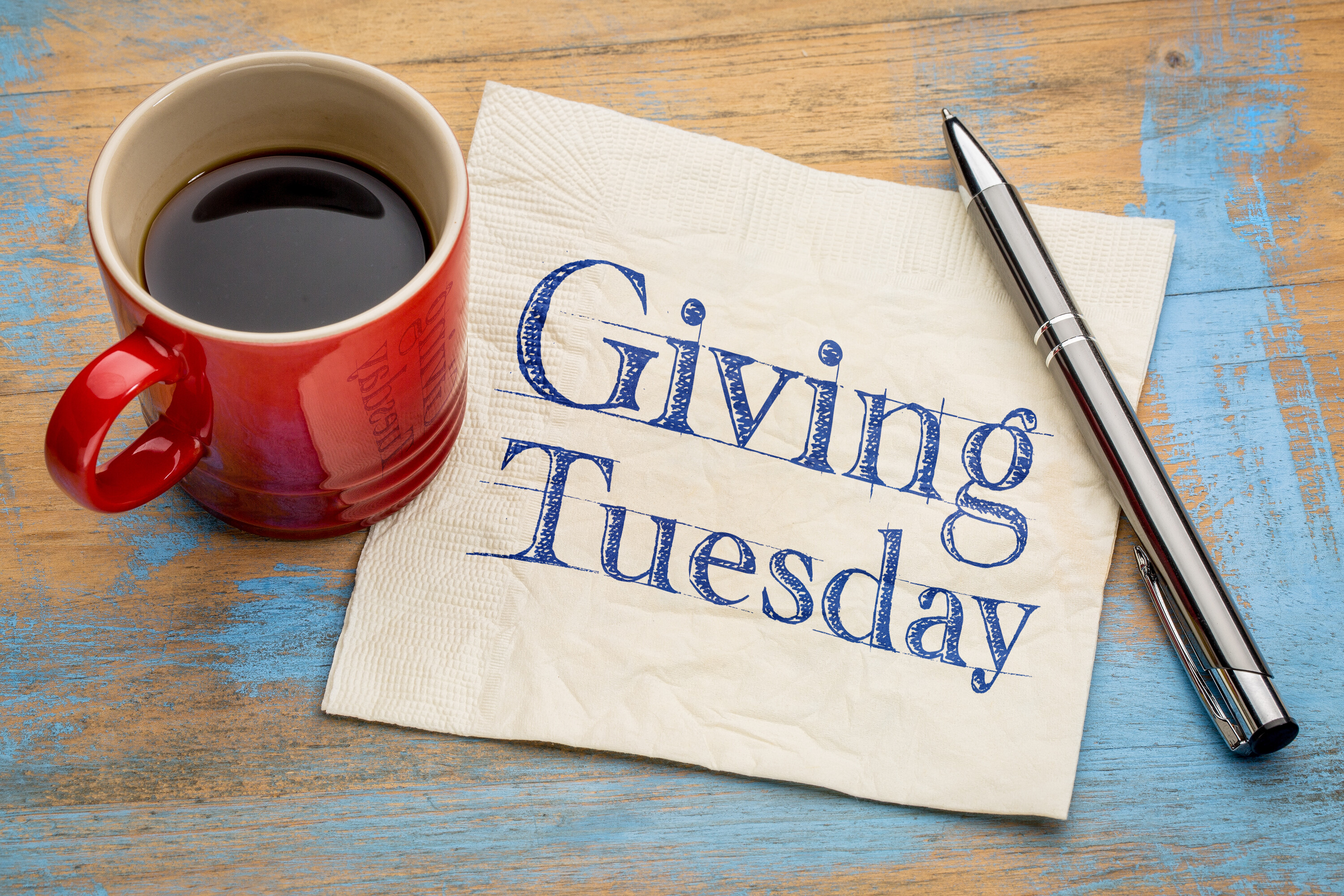 Giving Tuesday
#GivingTuesday is the Tuesday after Thanksgiving in the United States.  A "global generosity movement unleashing the power of people and organizations to transform their communities and the world".
This is the day to think about who needs our help.  What charities or organizations can you help?
The Inn of the Good Shepherd always needs donations.  Whether that's non-perishable food.  Or those non-traditional items (soap, shampoo, razors, diapers, feminine hygiene products, laundry detergent, cleansers, etc).   They also need help in the soup kitchen preparing meals and right now are looking for other volunteers as well.
The United Way needs your help in making it's goal this year for its annual fundraising campaign. $850,000 has been raised so far, which is about 51 per cent of the $1.65 million it needs to meet it's target. The United Way's campaign wraps up at the end of December.   "The United Way of Sarnia Lambton funds emerging needs throughout Lambton County and supports the success of local agency programs and services.
Our funding assists people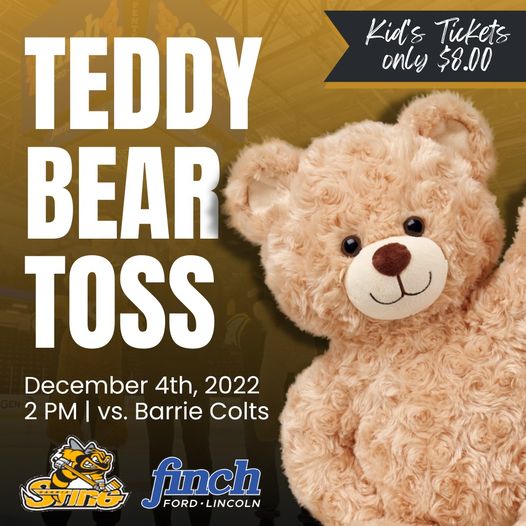 as they become healthier, empowered, safe and independent.  We are change makers for our community."  Give if you can.
Lots of holiday drives happening right now.
Get your teddy bears and toys for the annual Sarnia Sting Teddy Bear Toss – the game is this Sunday afternoon at 2pm as the Sting take on the Barrie Colts.  As soon as the Sting score their first goal – teddy bears get thrown to the ice.  It's an incredible sight to see.
The Salvation Army's annual Red Kettle campaign is underway and will last until Christmas Eve. You can help those in need by making a donation when you see one of those red kettles. And they are always looking for volunteers to stand at the kettles. Those interested in helping out can call the Salvation Army office at 519-344-1142.
Point Edward Fire & Rescue 4th Annual Santa's First Responder Toy Drive is happening now. They are collecting toys for St. Clair Child and Youth Services and Bluewater Health for kids aged up to age 18 until December 12th. Toys can be dropped off Mon-Fri between 8am and 4pm at the Point Edward Fire Hall, 220 Michigan Ave in Point Edward.
The St. Pat's Irish Miracle this Saturday 8 til noon – Sarnia, Brights Grove and Point Edward. Leave your non-perishable food donations on your front doorstep and students will be collecting.
The annual Family to Family event is coming to Teppermans this Friday.  Join us for the live broadcast starting at 6am. We'll have a chance for you to spin the prize wheel and win fun prizes and we have some other surprises planned as well.
You can text the word DONATE to the A1 Security Textline 519-464-1999 for the link to the Inn of the Good Shepherds donation page if you can't join us that day but we hope to see you there!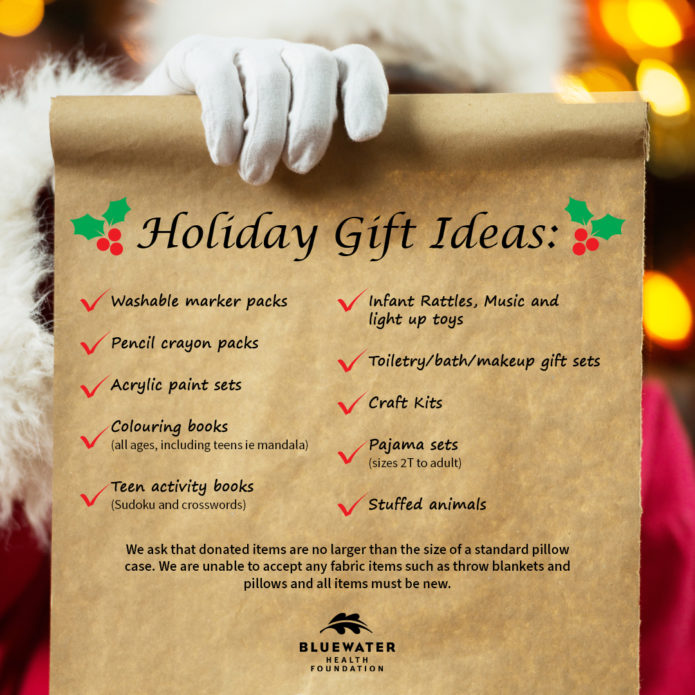 You can support the Bluewater Health Foundation by purchasing Dream Home tickets, donating new items like toys and gifts for patients, or making a contribution to a department close to your heart. Visit bwhf.ca/donate – If you are looking to donate this holiday season, Bluewater Health Foundation is collecting the following items for Bluewater Health's youngest patients.
You can bring your donations to the Foundation office, located by the main hospital entrance off of Maria Street.