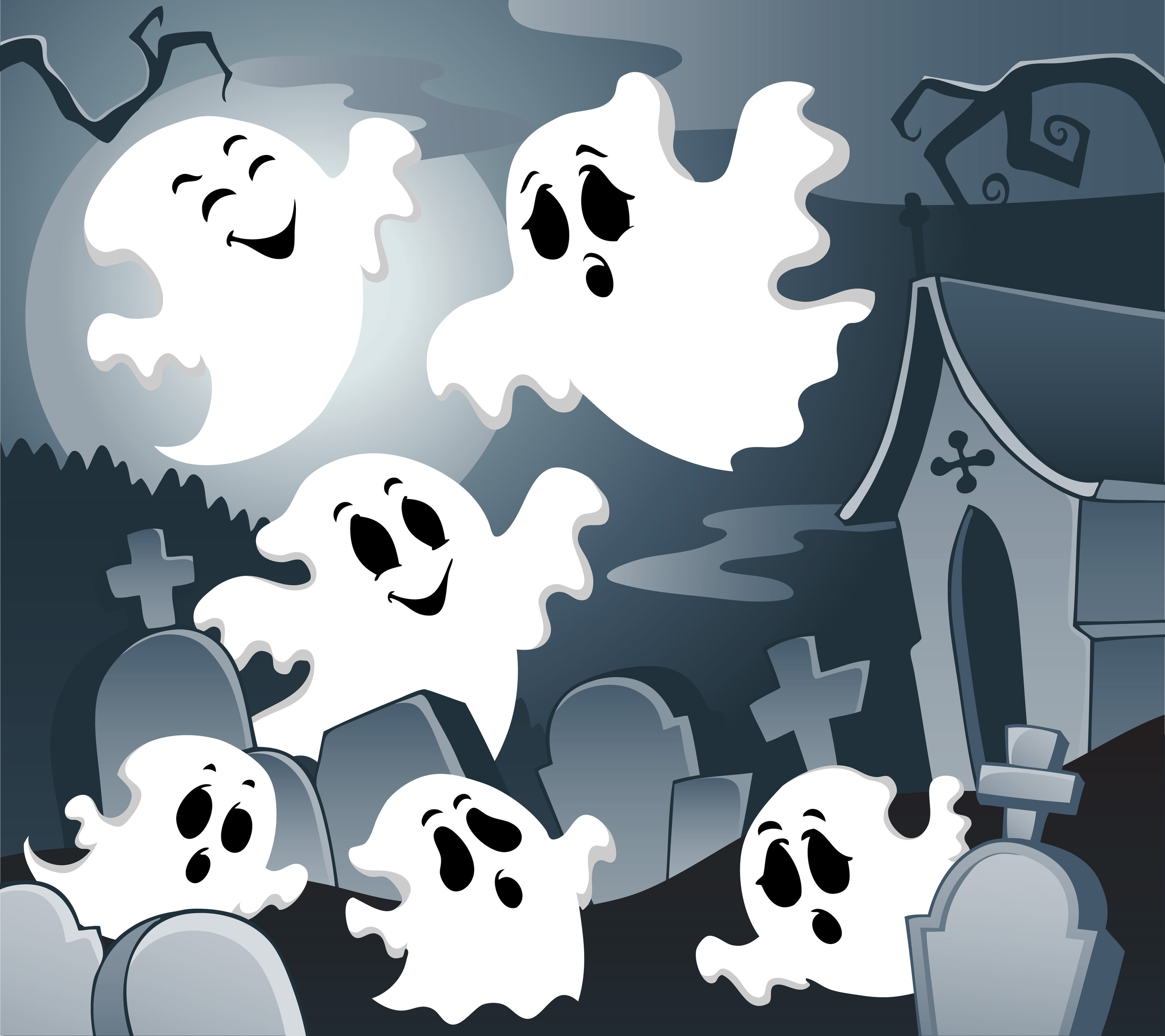 The View From Here – Do You Believe In Ghosts?
I saw this online once and instantly agreed with it.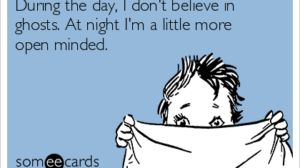 It's true isn't it.  Really easy to NOT be afraid during the day when you can see everything.  But at night, when you're alone, in the dark, your mind plays tricks.  Every noise is a concern.  Too many scary movies.  Our minds make things up easily.  Especially this time of year.
I'm the one who jumps at a leaf blowing on the sidewalk and feel ridiculous after.  I used to love to be scared.  Not so much anymore.  I have piles of laundry and credit card bills for that (smile).
Do you believe in ghosts?  Have you had a ghost story encounter?  Have you had something happen you couldn't explain?
We have a hall light in our house that comes on randomly by itself.  During the day, the middle of the night.  No explanation.  I'd like to say I've gotten used to it, but my mind always wonders.
I once visited the Angel Store that we had in Sarnia.  Many, many years ago.  I shared my story of losing my family.  It was just before Christmas and I had been shopping for family when I found my way into the store.  I shared my story and connected with one of the staff members, bonding over our grief.  When I got back to my house, my sister's name was written on the bathroom mirror in the fake snow I had decorated pretty much every surface in my home with at the time.  It feels weird even sharing that with you, but I will never forget seeing her name in the fake snow, knowing there was nobody else in the house at the time.  Wish I had of taken a picture of it now.  I will never ever forget it.
My oldest daughter swears she hears footsteps in our house, mostly when nobody else is home.
Did you know there's a name given to those who are afraid of ghosts?  Phasmophobia.  It's true.
I think I can accept that ghosts are real.  But I don't want to know any personally.  I don't want them in my bubble.
For those that love a good haunting, and things that go bump in the night – Sarnia has a lot of options.
Sarnia's Haunted Halloween Tour is back for another year –  Celebration of Frights is a group on Facebook that maps out where all the best haunts are.
And of course there's always Reapers Realm.   The stuff that nightmares of made of.
Go. Have fun.
I'll be over here, jumping at falling leaves and shadows.