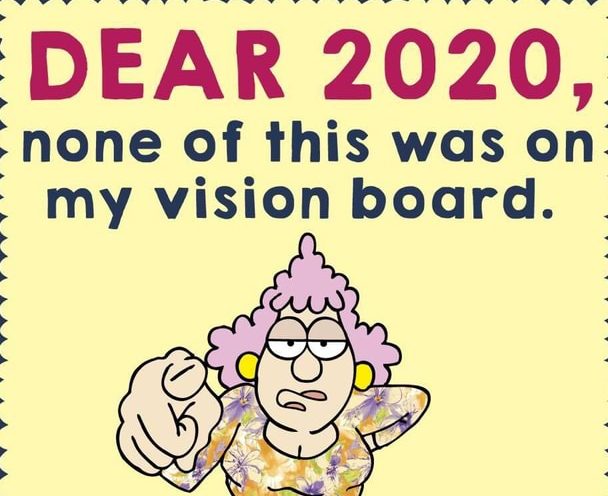 Feel Good Friday – What's On Your Vision Board For 2021?
Every Friday we team up with the Canadian Mental Health Association Lambton-Kent for FEEL GOOD FRIDAYS!  Sharing different things you can do to FEEL GOOD.  Because right now it's super important to be taking care of yourself in every way, and that includes your mental health.
It's easy to get anxious, stressed, fearful.   We want to keep sharing ways for you to take care of yourself.
This week's Feel Good Friday theme is CREATING A VISION BOARD!
Your chance to start the New Year fresh with a vision board to help you keep your focus on those things that will help you FEEL GOOD all year.
A vision board is a great way to plan out the new year and help you envision what you'd like your 2021 to look like.
Gather up any images from magazines, photos or art that represent your life goals and create a collage.  Creating a vision board can help you figure out what's really important to you for this new year and can help to increase self-esteem and mindfulness while decreasing anxiety and fatigue.
I've done a few vision board workshops and they are so much fun.   I used to think I could just have a few ideas going into a new year and be good with that.  But when you take the time to really think about what you want it's amazing what happens.  My first workshop I didn't really think I had any goals.  I didn't really think about dreams.  But as soon as I started flipping through pictures, all kinds of things came to my heart that I never realized I wanted.
I still keep it on my wall in my scrapbook room/ home office reminding me of those goals, hopes and dreams I see for myself.  Some I saw come to fruition.  Some I'm still working on. Some are ongoing.
I did a second one near the end of 2019, never expecting 2020 would be a year of so much change.    
If you have trouble getting the magazines and pictures and supplies to do one physically – try doing one online.
I played with a few things this morning using Canva to create the start of a vision board.  I followed some helpful tips in the video below.  Write out a list of what categories might be important to you.
Family. Health. Fitness. Work. Money. Nutrition. Travel.  etc. From there – make a list of things you want to do/ try/ change.
If you do one – let me see!  I'd love to see what you created and see what your goals/ dreams are for this year.
---
Don't forget to enter for your chance to win a $50 gift card from My Fantastic Maid.  Enter HERE.
---
We know 2020 was a hard year and we are looking forward to 2021. If you ever feel like you need assistance, or you are feeling overwhelmed or anxious about the year ahead, it is never too early to reach out for help. Contact CMHA Lambton Kent at (519) 436-6100 (Chatham-Kent) and (519) 337-5411 (Sarnia-Lambton).
For immediate assistance CMHA Mental Health First Response Team is always available, 24/7. 1-866-299-7447 (Chatham-Kent) and 1-800-307-4319 (Sarnia-Lambton)