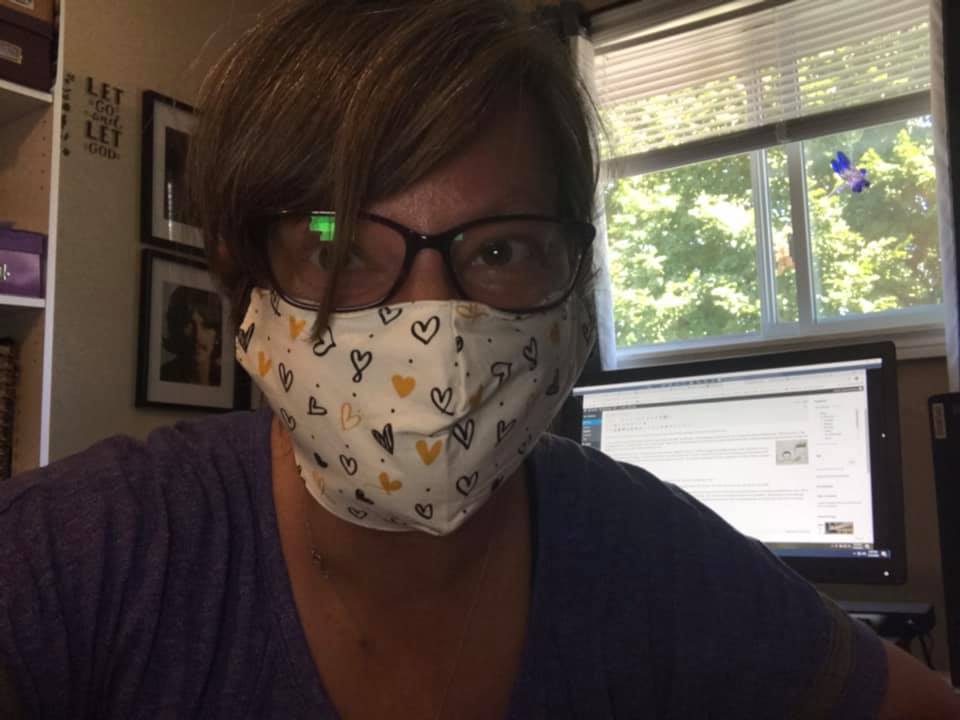 The View From Here – Shopping For Masks, Back To School Concerns And More
Oh boy, there's a lot to think about right now, isn't there?
Masks mandatory in Sarnia.
A back to school plan for our kids that raises so many questions and concerns.
How are you feeling about all that is happening?
In so many ways it feels like we are on the edge of normal.  In other ways it's just a reminder of how far from normal we are.
I went out with my 14 year old last night in search of masks to get us through.   So odd really.  To be shopping for masks the way we've shopped for shoes or bathing suits.  "This one is cute.  I like the colour on this one. "  Strange indeed.  And we weren't alone.  There were a number of people we encountered last night doing the same thing.  With the mandatory mask by-law now in place for Sarnia, people
 were out last night to find something to wear.
I admit, some of the masks were fun – ranging from fun expressions like "OMG and WHAM" to different colours and designs.  Bands/ artists/ musicians/ even tv shows getting in and I guess cashing in – on the need for masks.  Just search online and you're sure to find someone local who is making and selling masks as well.  Some even willing to give them away to make sure everyone that needs one has one.  My youngest is adjusting better than I expected to the idea of always wearing a mask, even going back to school.
How are you feeling about back to school?
I have mixed feelings.  I've been talking about it at great length with my kids because I want them to feel comfortable going back to the classroom. I'm trying to get my head around how this school year might look.
I know we need to go back to normal.  I know our kids need to go back to school.  But how is this going to work?
My youngest is ready to start grade nine.  Looking forward to a change from elementary school.  New people.  New faces.  Even if you can only see above the mask.
My oldest is hesitant.   Asking so many questions.  "How is this going to work?  How will we stay six feet apart on a bus?  How will we avoid each other in an already crowded hallway?  How will we have enough room in a classroom to keep desks away?"   She is asking to continue with online learning.   It's what she says will make her feel most comfortable.  Almost easier to keep isolating, than having to adjust so much to a new way of learning in the classroom.  No cafeteria?  No library?  Eating in the classroom?  That's sometimes harder on our kids than what they've just gone through.
Another step.  Another adjustment.  Another "new reality".    An entire classroom of kids in masks.  Led by a teacher in a mask.  Strange, isn't it?
I guess we will adjust and adapt just like we've had to with every other change we've gone through.
I know that wearing a mask for me, in a short period of time, is hard.  I can't imagine my kids sitting in a hot classroom for an entire day wearing one.
At least if I'm going to wear one, I found one that I thought was cute – hearts.  Hearts for love and kindness and appreciation and support.
Let's do this Sarnia.
One more adjustment.
One more big change.