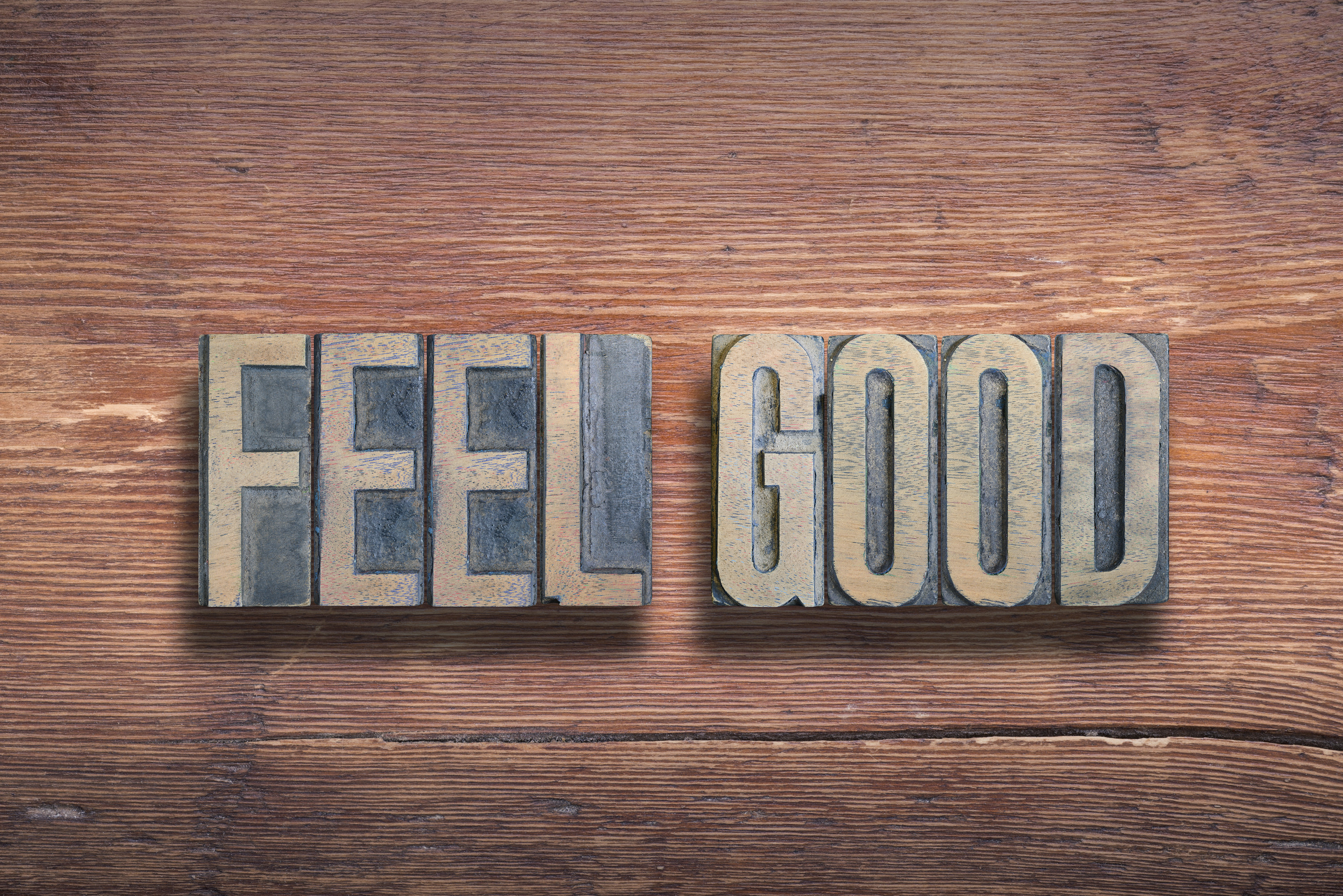 Feel Good Friday!
We are headed into the long weekend and we are hoping to bring you a Feel Good Vibe on this Feel Good Friday!
What is making you feel GOOD right now?  Those are the things to focus on to help you get through the other days that don't always feel so good.
The Canadian Mental Health Association is there to help and encourage you to reach out to them if you are struggling.
It's important to do things that make you feel good.  Last week we shared the power in being creative.
I spent the weekend in my scrapbook room going through old concert pictures.  I've been lucky in my radio career.  I've met so many cool people.  I've worked for all the Sarnia stations over the years and I've been to some incredible shows.
Last weekend, I took the advice of the CMHA and got creative.
I made myself sit down and go through pictures.
Interesting fact – when I was 13, my mom suggested I write to the girl who played "Jennifer" on the show Family Ties.  I did.  And she wrote back. And sent me an autographed cast picture.
That turned into writing to the cast (yes, the whole cast) of the Young and the Restless.  
And many wrote back. I kept those pictures. My favourites anyway.  Peter Bergman (Jack Abbot) and Eric Braeden (Victor Newman) and Doug Davidson among so many others.  Michael Damien, I'm still waiting to hear from you. (smile)
That started my love of celebrity.  Writing to the stars.  Wanting to know more about them.  As soon as I started working in radio and had the chance to interview and meet artists, I was beyond excited.  So I've got a lot to add to my scrapbook.
I can tell you while I was CREATING my scrapbook I wasn't thinking about how worried I was.  Or when stores would open. Or when I would go back to work in a real studio and not my craft room.  I was focused on good memories and doing something I was proud of.
Find your creative side.  Share it with me when you do.  Painting, colouring, drawing, doodling (one of my fave things to do) journal, write a blog, build a garden.  Do something for yourself. Find those things that make you feel GOOD.
Gardening makes me feel good and I am loving that everything is coming alive in the gardens. The Lilly of the Valley are almost ready to flower.  The buds are on the trees. Lilacs will be in bloom soon too.
I love watching my gardens come back to life, and trying to figure out what everything is and where I planted things.  I'm so bad at that.
Can't wait to get back in the garden. I've ordered some plants online this year.  I know I can shop IN STORE but I'll keep staying home for now.  It's going to be busy in the garden centers this weekend anyway.  Keep supporting local businesses and helping them get through this tough time.
I'm looking forward to sitting outside this weekend in the morning with cups of coffee in hand.
——————————————————————————————————————————————————————————————————————-
FEEL GOOD STORY – An 11-year old girl decided she wanted to do something for her mail carrier.  So she left her a game of tic-tac-toe in the mailbox.  And the mail carrier says it absolutely made her day and is the highlight of her route.  Read that story HERE.
——————————————————————————————————————————————————————————————————————–
Two brothers have taken their time in isolation and have come up with a twist on Ole Town Road.  Their video, done with dad's help, has gone viral.
——————————————————————————————————————————————————————————————————————-
And finally – this week's Feel Good Friday tip from the Canadian Mental Health Association of Lambton Kent – EXERCISE!!!!!  
Get that body moving!  A walk, a home workout, find an online class – many are doing it!  Or just dance in your living room!
"Did you know that engaging in regular exercise can have a positive impact on your mental health?

It can help you relieve stress, improve your memory, help you sleep better, and boost your overall mood.

Engaging in physical activity is one way you can participate in Ride Don't Hide 2020.

For our virtual event at CMHA Lambton Kent, we are encouraging individuals to register online and set their own personal goals for the month of June to do something positive to take care of their mental health. <3

For more information about this years' event, and ways you can participate or donate to the cause, check out www.ridedonthide.com"
I will check in with you next week to see how you did!  Take some pics and we can share!   Have a great weekend!  find a way to FEEL GOOD!