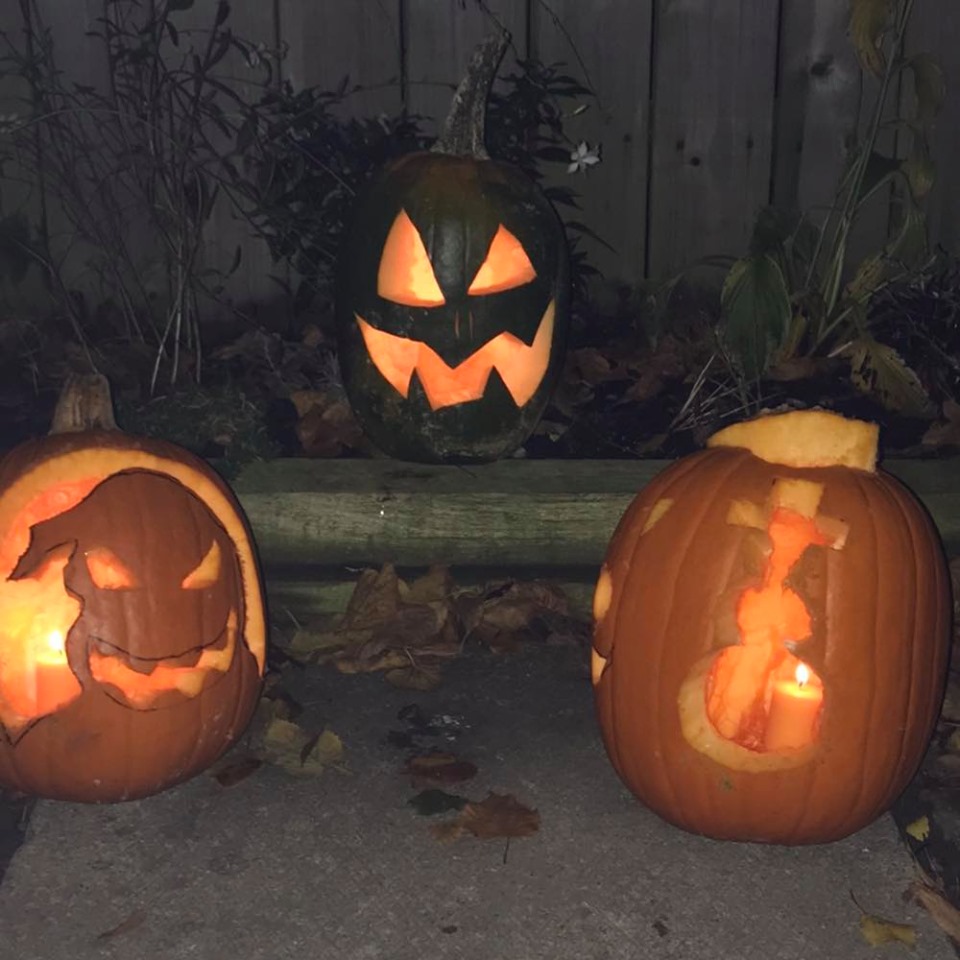 It's Tradition
We made our way to Korny Korners this weekend for the annual Pumpkin Fest and it was so much fun. As always.  Korny Korners never disappoints.
I'm just glad that my kids still want to go.
My kids (that are still at home) are 13 and 16.  I realize that the days of picking pumpkins together and carving are winding down. So I will keep doing it as long as I can.  I was thinking this weekend – that normally, if my kids were still little – this time of year would be a frenzied one.  Running around trying to put together a costume. We always liked to create something of our own.  And my kids had a habit of changing their minds at least a dozen times before October 31st. (smile)
Sometimes I would convince myself I could MAKE something.  Pretty much always a disaster. I always think it looks easy, and then I end up super frustrated when I discover it isn't. A crafter I am not.  I can't sew to save my life.  But I realized the power of duct tape and pins. (smile)
Awe, but the memories that are made.
As parents, when you're caught up in the stress and chaos, you never believe you'll miss it.  But you do.
My youngest will be gone on a school field trip this year for Halloween and my oldest will probably hand out the candy. No trick or treating at our house this year. No running around for costumes and accessories.
But we still have our pumpkins!
So we made the trip to the pumpkin patch.  We went through the corn maze and whimsical woods.  We got up close with the goats and the alpacas. We said hello to the cows.
I  watched my girls as they wandered through and remembered all the years before this one.  When they were so much younger and smaller, and still needed my help.
And even against their wishes, I made sure we took pictures to remember the day.
Making memories is what counts. I want pictures of everything.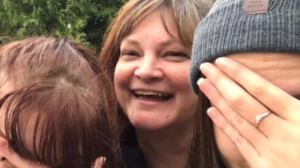 We picked our pumpkins from the loonie bin – I think it's like the island of misfit toys, but for pumpkins – and went on our way. I love the odd pumpkins. They are my favourite.  I picked a green one.  Love it.
My girls like to listen to Christmas music while they cut up pumpkins – so that's what we did.  It's tradition.
Sitting around the kitchen table.  Cutting up pumpkins.  Scooping out the seeds.  Laughing and making a mess. Singing along with a holiday tune.
That's the stuff memories are made of and I'm so glad we still do it.