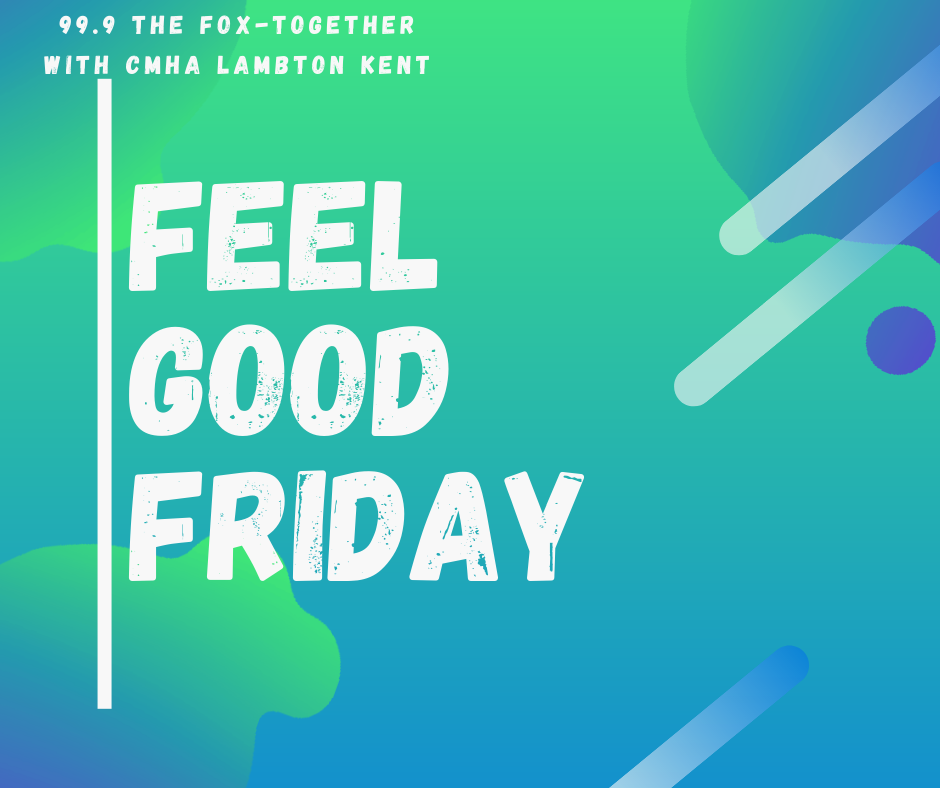 Feel Good Friday – Self Care
Every week the Fox teams up with the Canadian Mental Health Association Lambton Kent for Feel Good Friday!  Sharing things you can do to take care of yourself, focus on your mental health and help you feel GOOD!
Today we look at the importance of self care.
Self-care means, quite literally, caring for your whole self. It includes anything that we do to care for our physical, psychological, spiritual, and emotional health.
Why it matters –
When you take care of yourself, you're able to give more to others.  It's not selfish.  It's necessary.   Having a self-care routine has been proven to help in reducing or eliminating anxiety and depression, reducing stress, improving concentration, minimizing frustration and anger, increasing happiness, improving energy, and so much more.
Self-care has been proven to assist in reducing risk of heart disease, stroke and cancer.
Self-care MATTERS.  It's as easy as exercise, being kind to yourself, meditation, going to church or praying, talking to someone when you need to.
What do YOU do for self care?