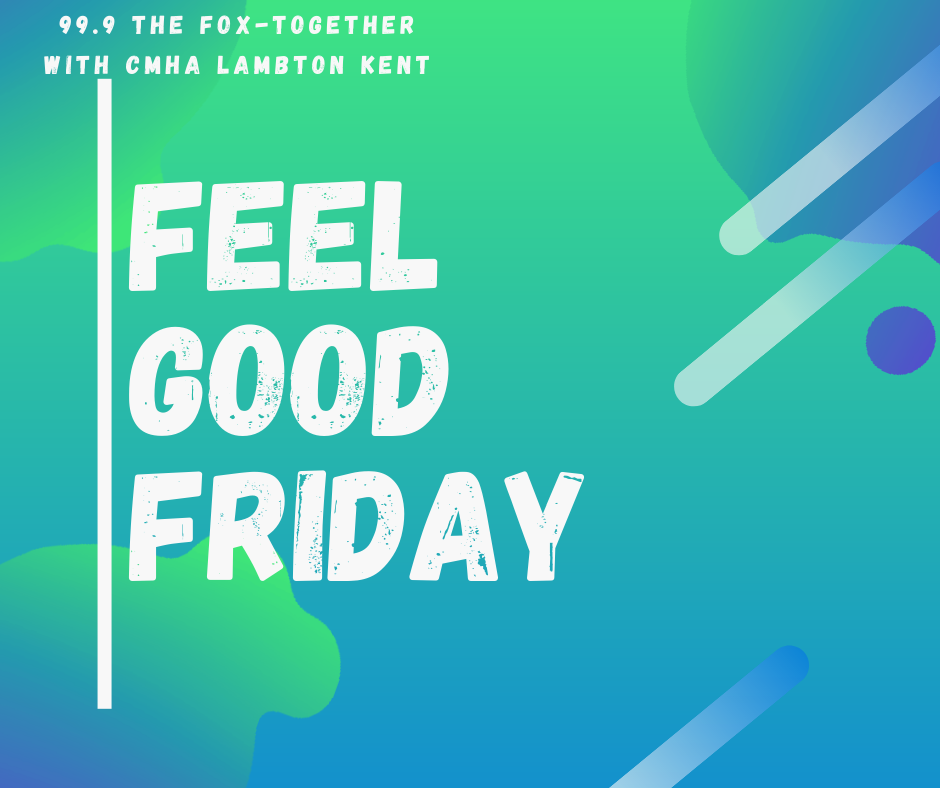 Feel Good Friday – The Power Of Nature
Every Friday the Fox teams up with the Canadian Mental Health Association Lambton Kent for Feel Good Friday! We share things you can do to take care of yourself, focus on your mental health, and help you feel GOOD!
This week – the power of nature.
---
"One way to Feel Good today is to take a walk in nature! Spending time in nature can reduce stress and anxiety, improve mood, and increase feelings of well-being and happiness. Being in nature can also help you focus on the present moment instead of negative thoughts. Take a break from your daily routine and take a walk in a nearby park or nature trail to boost your well-being!
CMHA Lambton Kent is here to help and our Mental Health First Response Team is available 24/7. Please reach out for help if you need it:
Chatham-Kent – 1-866-299-7447 Sarnia Lambton – 1-800-307-4319"
---