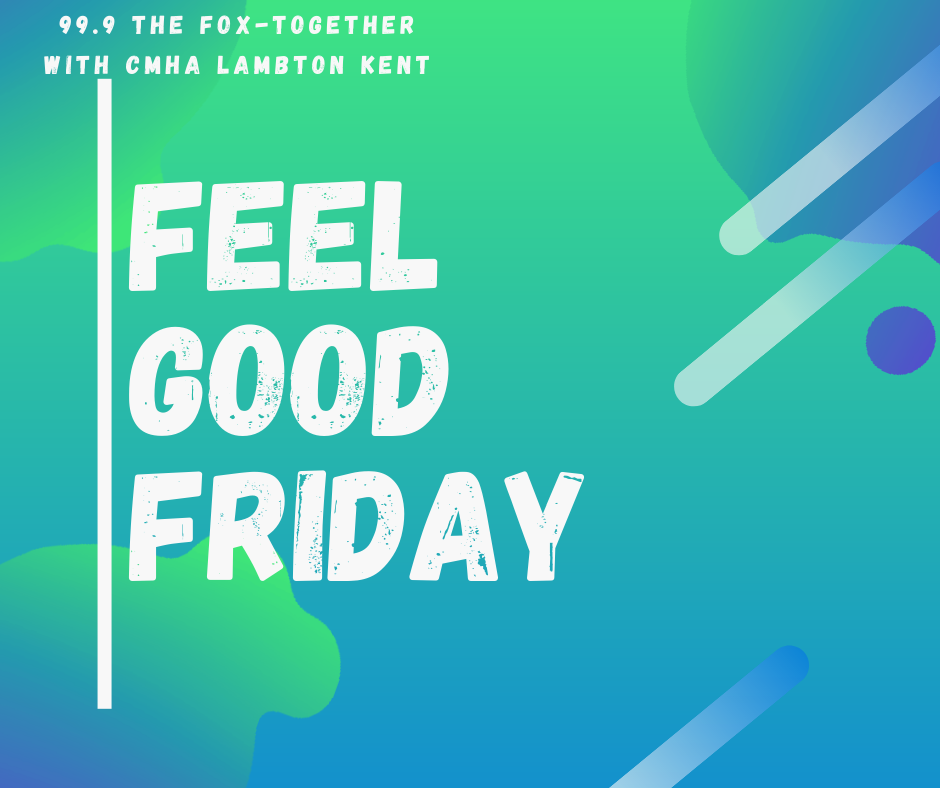 Feel Good Friday – Dance It Out
Every Friday the Fox teams up with the Canadian Mental Health Association Lambton Kent for Feel Good Friday.  Sharing things you can do to take care of yourself, focus on your mental health and help you feel GOOD!
Today – it's about the power of dance on your mental health!
---
"Did you know that dancing can be a great way to relieve stress and tension? Moving your body can help you release pent-up emotions while also releasing endorphins, which are natural mood-boosting chemicals. Remember to dance today to improve your mental health and overall well-being!"
---
I think of Grey's Anatomy and how Meredith and Christina always "dance it out".
Today – dance it out.  For your overall mental health and well-being.  If there's a song we can play to inspire you to move your body and feel good – text us – 519-464-1999.
********************************************************************************************************************************************************************************
CMHA Lambton Kent is here to help and our Mental Health First Response Team is available 24/7. Please reach out for help if you need it:
Chatham-Kent – 1-866-299-7447  Sarnia Lambton – 1-800-307-4319