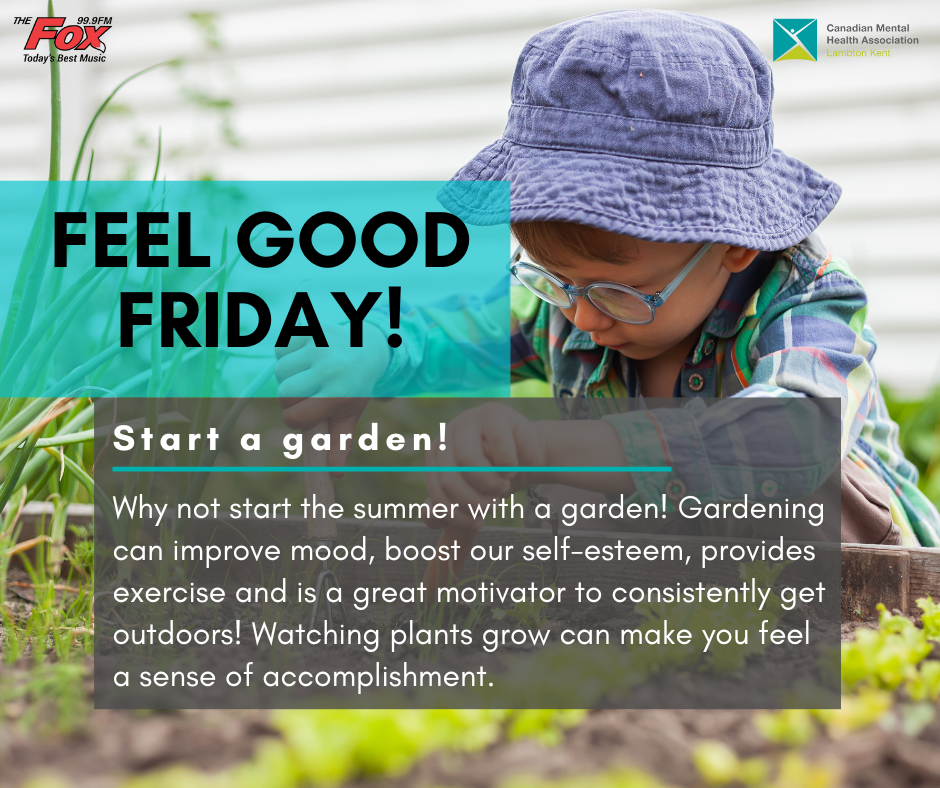 Feel Good Friday – Gardening
Every Friday the Fox teams up with the Canadian Mental Health Association Lambton Kent for Feel Good Friday!  Sharing things you can do to take care of yourself, focus on your mental health and help you feel GOOD!
Today it's all about GARDENING!
I love to garden!  I may not be good at it.  I like to dig things up.  Sometimes I forget what I've planted.  Our puppy still likes to chew or sit on things.  But the garden brings me joy.  I even like to WEED the garden.  Weird, right?  It's therapy for me after a long week.
Why not kick off the summer by starting a garden?! Did you know that gardening can improve our mood, boost our self-esteem, provide us regular exercise and is a great motivator to consistently get outdoors! It is proven that gardening is good for our mental health and watching plants grow can also make you feel a sense of accomplishment.
 CMHA Lambton Kent is here to help. Our doors remain open. Our Mental Health First Response Team remains available 24/7. Please reach out for help:
Chatham-Kent – 1-866-299-7447
Sarnia Lambton – 1-800-307-4319