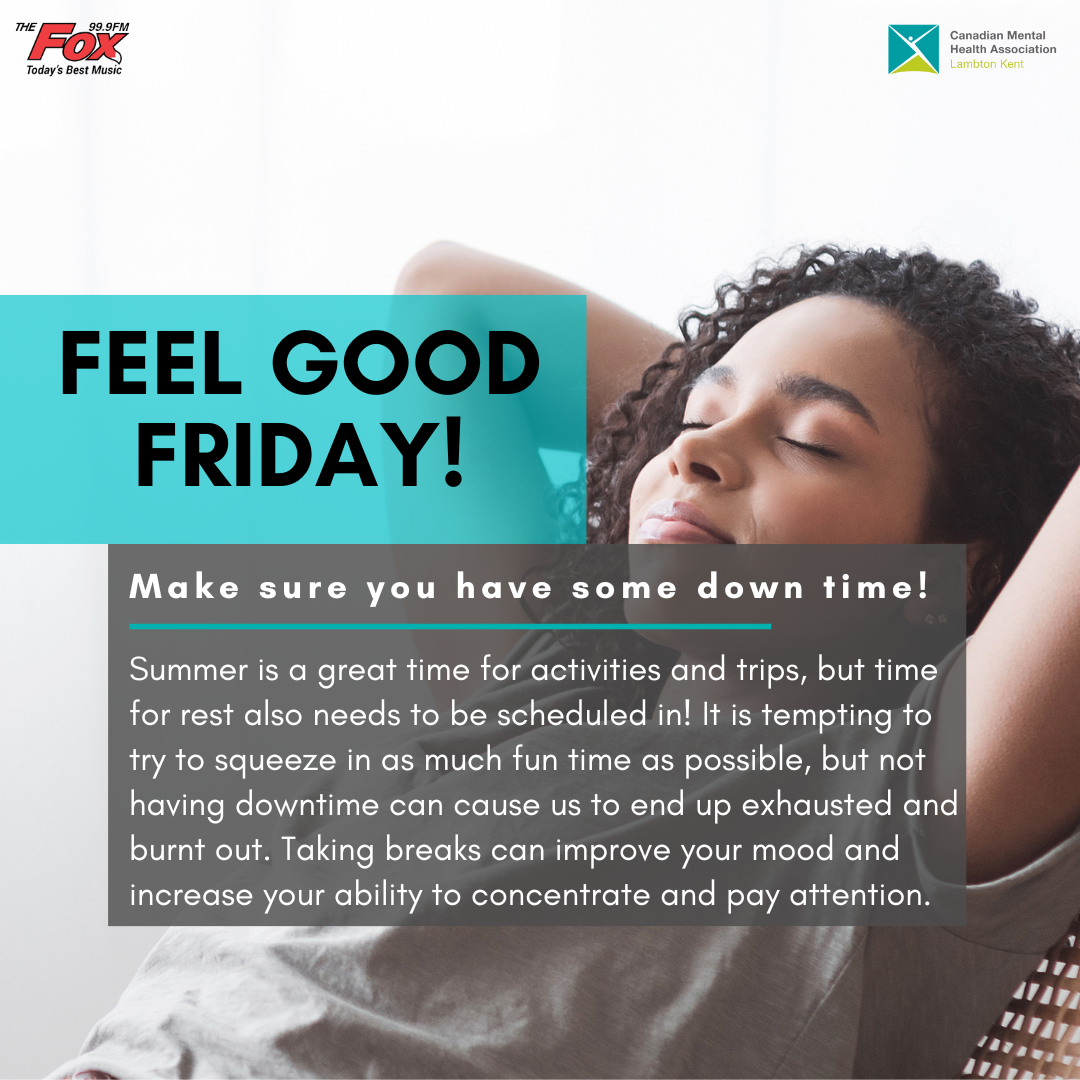 Feel Good Friday –
Every Friday the Fox teams up with the Canadian Mental Health Association Lambton Kent for Feel Good Friday.  Sharing things you can do to take care of yourself, focus on your mental health and help you feel GOOD!
This #FeelGoodFriday is all about having some downtime!
Summer is a great time for activities and trips, but time for rest also needs to be scheduled! It might be tempting to try to squeeze in as much fun time as possible, but not having downtime can cause us to end up exhausted and burnt out. Taking breaks is good for our mental health, it can improve our mood and increase our ability to concentrate and pay attention.
Will you be scheduling downtime this summer?
CMHA's Mental Health First Response Team is available 24/7. Please reach out for help if you need it:
· Chatham-Kent – 1-866-299-7447
· Sarnia Lambton – 1-800-307-4319