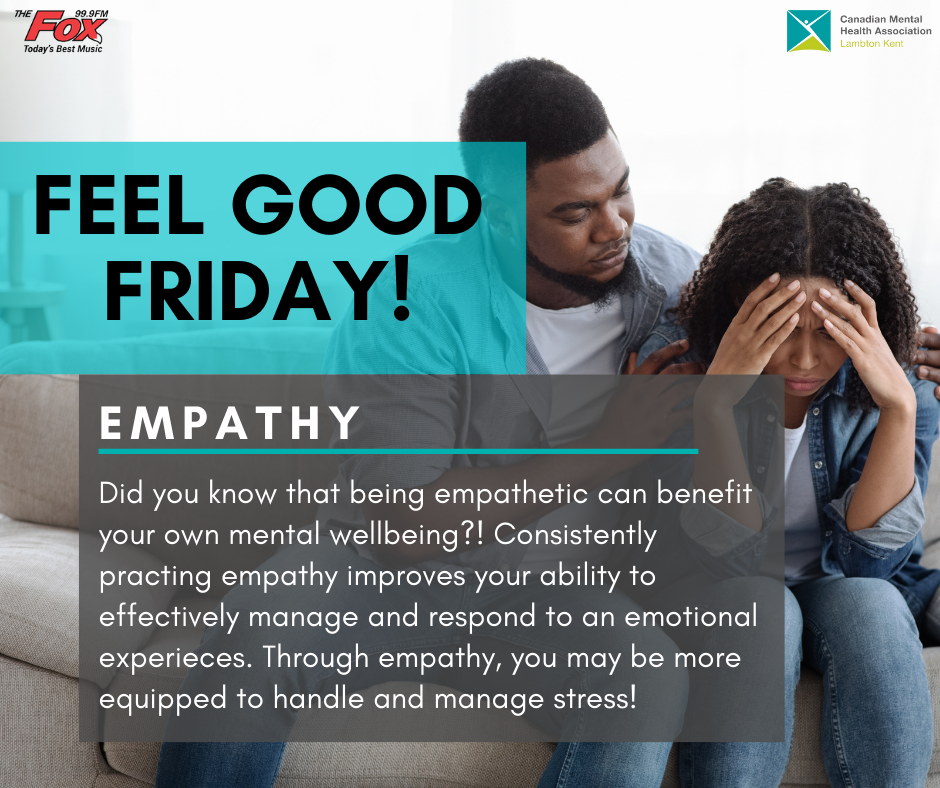 Feel Good Friday – Empathy
Every Friday the Fox teams up with the Canadian Mental Health Association Lambton Kent for Feel Good Friday!
This week is Mental Health Week, and the theme this year for the week is empathy. Did you know that practicing empathy can actually benefit your mental wellbeing?! Consistently practicing empathy has been shown to improve our ability to effectively manage and respond to emotional experiences. So through the expression of empathy, you may be more equipped to handle stressful or emotionally challenging situations. In the end, it helps you be more effective in managing your own stress!
CMHA Lambton Kent is here to help. Our doors remain open. Our Mental Health First Response Team remains available 24/7. Please reach out for help:
· Chatham-Kent – 1-866-299-7447
· Sarnia Lambton – 1-800-307-4319