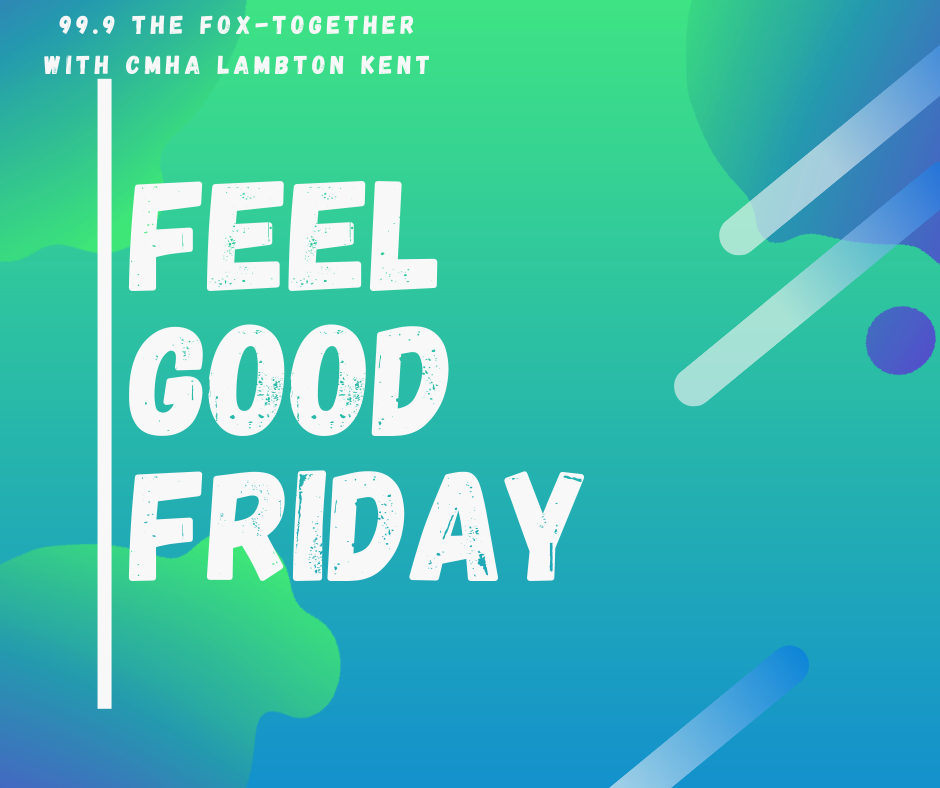 Feel Good Friday – Get Social
Every week The Fox teams up with the Canadian Mental Health Association Lambton Kent for Feel Good Friday!  Sharing things you can do to take care of yourself, focus on your mental health, and feel GOOD!
This week we're talking about the weather and how it can have such a big impact on our mental health and the way we feel.
No kidding.  Anybody else feeling a little down right now after the time change?  I miss sitting outside in the morning with my coffee.  I feel silly sitting in the dark.  (smile)
"As the days become shorter and colder, and we experience less sunlight, we may start to feel more down and this may increase our urge to stay home – which then results in much less social interaction. If this sounds like you, try connecting with others regularly! Social interaction can help lift our spirits. Try creating a new social obligation to motivate you – anything that makes you take part in activities that allow you to be engaged is so useful for our mental well-being! Try finding activities that are enjoyable for you, initiate friend group chats and outings, or engage in clubs or community service!"
May I suggest you join our Fox Feel Good Facebook community?  Free to join.  Just show up and soak up the feel good vibes every single day.  Reach out to others in a positive space.  SHARE with us what you're doing to feel good.  SHARE with us when you need a boost.  That's what we're there for!
Click HERE to join.