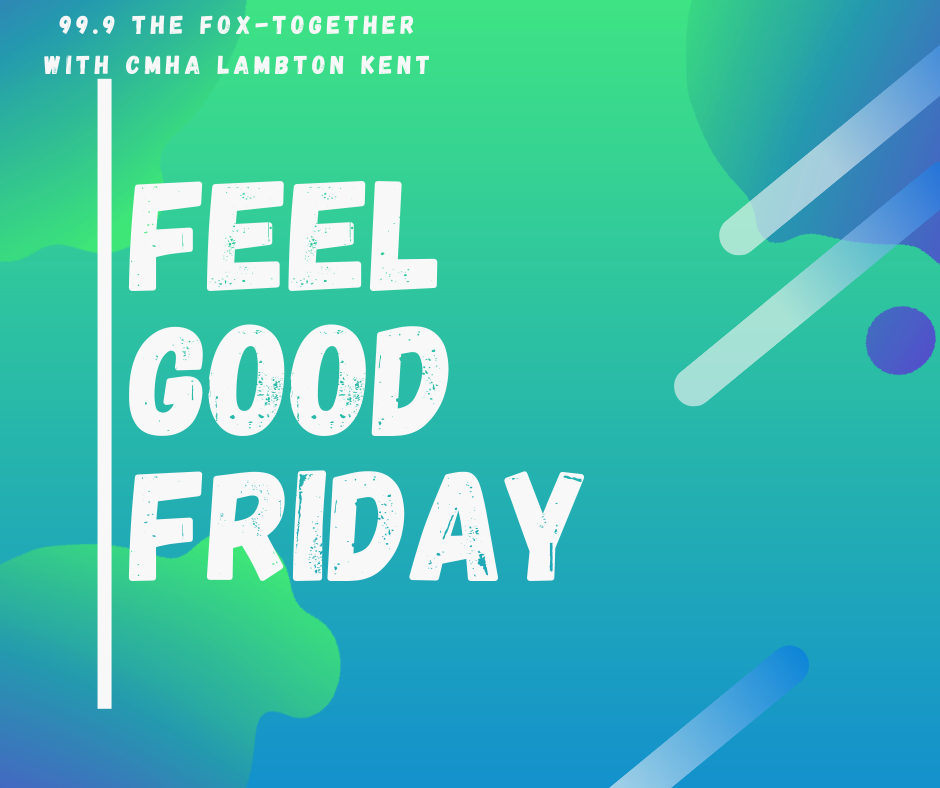 Feel Good Friday – The Importance Of Rest
Every week the Fox teams up with the Canadian Mental Health Association Lambton Kent for Feel Good Friday!  Sharing tips and tricks you can use to take care of yourself and focus on your mental health.
Today we talk about the importance of rest and reset.  We all need a little break this summer to rest and reset!
Without a work-life balance, we can put our minds and bodies at risk. Time away from work can boost your creativity and expose your brain to new experiences! Vacation time improves overall mental health – it provides an opportunity to focus on areas of your life that you may neglect when you're hard work. Taking vacation time can reduce stress and re-energize you – it can help to relieve work-related stress and reduces the symptoms of burnout. To make sure you're getting the full benefits of time away from work, make sure to really disconnect! Happy summer!
If you're struggling with maintaining positive mental health, please know that you're not alone and there are supports available. The CMHA Lambton Kent Mental Health First Response Team is available 24/7: ▪️ Chatham: 1-866-299-7447 ▪️ Sarnia: 1-800-307-4319