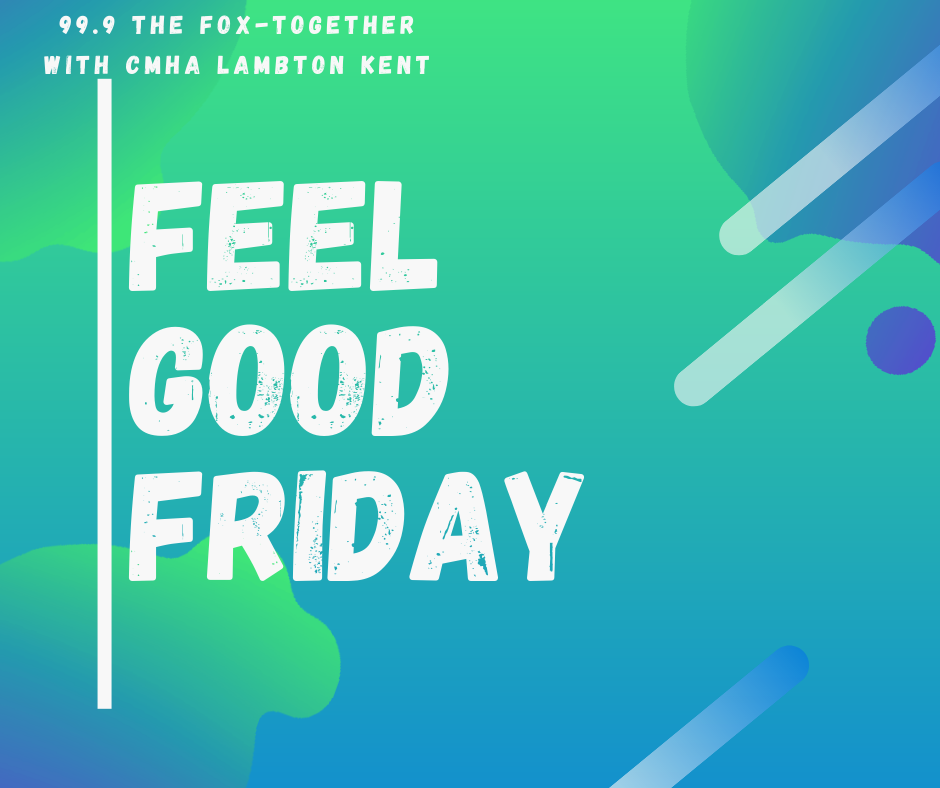 Feel Good Friday – Kindness
Every week the Fox teams up with the Canadian Mental Health Association – Lambton Kent – to share ways you can take care of yourself and focus on your mental health.
This week is all about kindness.
Evidence has shown that helping others can have a positive effect on your own mental health and well-being. This has been a hard year for everyone, spreading kindness to others not only helps those around us, but it also can impact your own mood, self-esteem, happiness and reduce your stress. Try volunteering, mentoring, doing something for a good cause, or random acts of kindness! We all need a little more kindness in our lives! Spread some today.
If you're struggling with maintaining positive mental health, please know that you're not alone and there are supports available. The CMHA Lambton Kent Mental Health First Response Team is available 24/7:
▪️ Chatham: 1-866-299-7447
▪️ Sarnia: 1-800-307-4319"