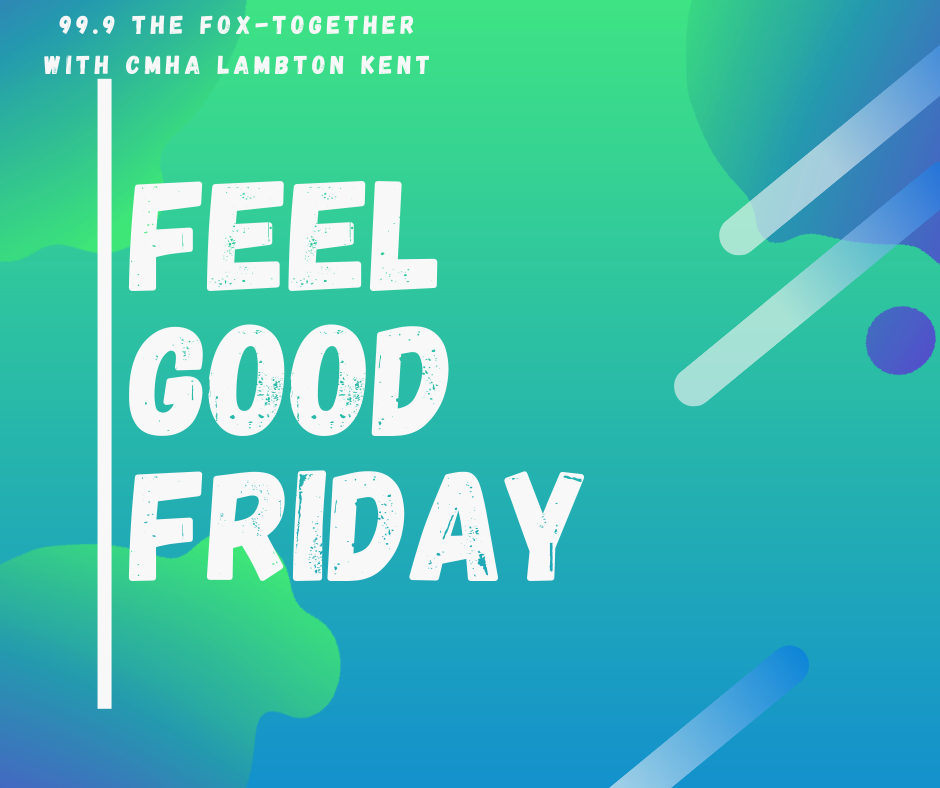 Feel Good Friday – What Is Meaningful To You
It's another Feel Good Friday!  Our favourite day of the week.  Every Friday The Fox teams up with the Canadian Mental Health Association Lambton Kent to share ways that you can continue to take care of yourself and focus on your mental health and FEELING GOOD!
This week it's all about taking time to connect with things that are MEANINGFUL to you in a way that lightens or enriches your spirit.  What are those things to you?  Have you stopped doing those things these last few months?  Have you forgotten what brings you happiness and helps you to feel good?  It's time to connect again.
Think about those things.  Painting.  Drawing.  Writing.  Poetry.  Knitting.  Practicing a musical instrument.  Creativity can be an effective tool for enhancing our spiritual growth and help us to express our emotions.  So get creative.  Research shows that spirituality is linked with physical well-being and can bring us comfort and lend strength for handling life's challenges.
So here's your assignment for today/ this week –
Try a creative exercise today that can help provide your mind a rest and bring you happiness.  Re-connect with those things that are meaningful to YOU.   Share those things with us and tag us on social media.  Let's see what things matter to YOU and help you feel joy and happiness and help you feel good.   Use #feelgoodfriday #foxfmsarnia #cmhalambtonkent to share with us. 
Here's to always doing things that matter and help us feel good.
---
If you are struggling with your mental health and need assistance, it is never too early to reach out for help. CMHA Lambton Kent's Mental Health First Response team is available 24/7, every day of the week, including holidays:
◾️ Chatham Kent: 1-866-299-7447 ◾️ Sarnia Lambton: 1-800-307-4319"