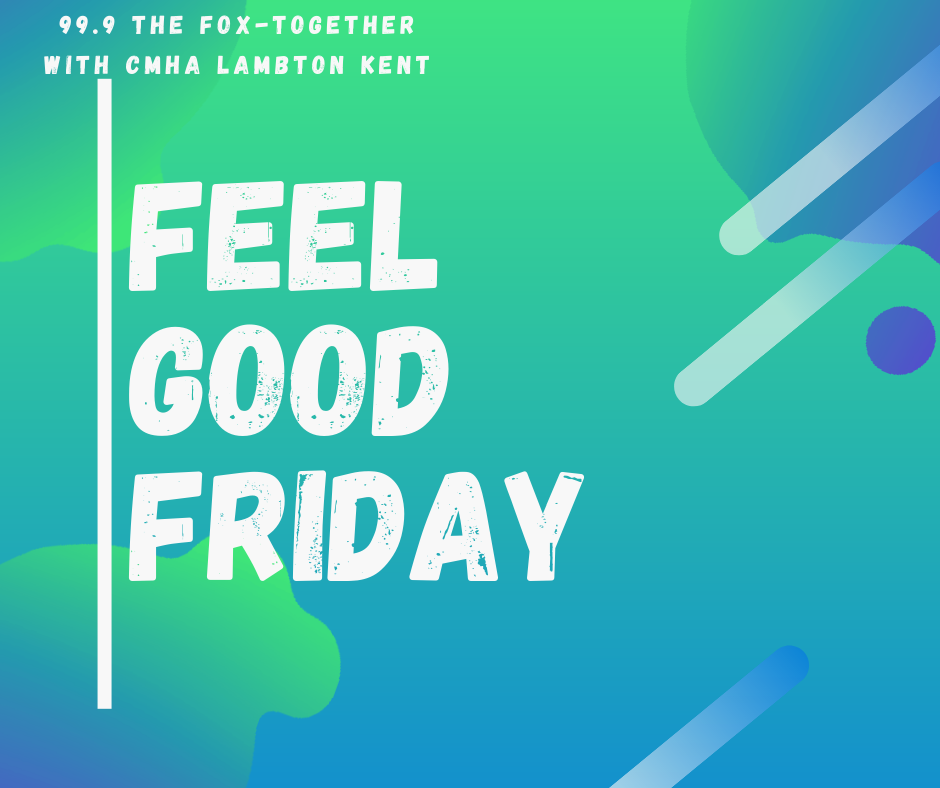 Feel Good Friday – Balancing Working At Home
Every week we team up with the Canadian Mental Health Association Lambton Kent for Feel Good Friday!   Sharing different ways you can take care of your mental health and keep feeling GOOD!
This week's #FeelGoodFriday is all about working from home.  I've been working from home since the beginning of April.  Anybody else?  Anybody else STRUGGLE with working from home? Who thought it would be like a vacation and so much fun and easier than working in the office?  Only to find it's the opposite.
For me personally, I have enjoyed being able to work from home for the most part.  It's nice to not have to rush around and get out the door.  I save money on gas not having to drive into work and back home every day.  There is no longer a dress code. I can work in my pj's and nobody would know.
Initially, it was pretty good.   It was nice to have a coffee whenever I wanted and be able to make a hot lunch, and get dinner started.  It was nice to be able to work alone without interruption.
But it didn't take long before I was feeling the effects of isolation.  I made myself get dressed up so I felt a purpose to my day.  I wrote down my daily schedule and stuck to it to help feel like a work environment.  Zoom calls/ Google meets became the norm and the frustration with being on camera, and the talking over each other in meetings got annoying quick, but at the same time you're so desperate to see another human being, you don't mind.
As the CMHA shares with us today,  "as the pandemic continues, some of us are still working from home – which is not always easy and can really impact our mental health.
Setting a schedule for working from home can help us physically and mentally prepare for our day. Try to get up and get ready for work, "commute" to work by ensuring you have a designated work area that is not the same place as where you relax, schedule your time to ensure break and self-care practices, and respect your limits – resist the temptation to keep working beyond your established work hours.
If you are feeling burnt out and you need somewhere to turn, CMHA Lambton Kent is here for you. If you are in need of immediate assistance please do not hesitate to reach out to the Mental Heath First Response team, available 24/7:
– Chatham Kent: 1-866-299-7447
– Sarnia Lambton: 1-800-307-4319"