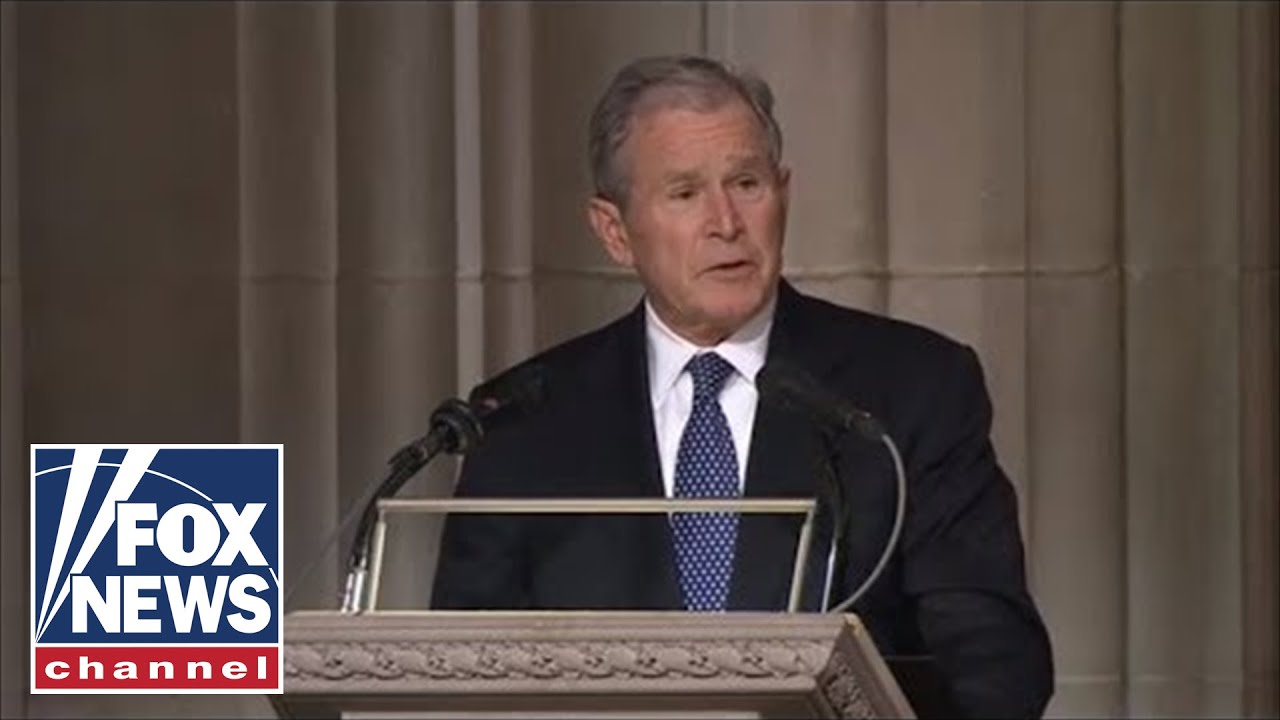 Remembering George H.W. Bush
You get to a certain age and suddenly life doesn't seem so infinite. People you grew up with, listening to or hearing about pass away.  The musicians, the actors, the news makers.
It makes you think and reflect a little bit on your own life, doesn't it?  It does for me.  How will you be remembered? What kind of a story will you leave behind?  I know I want a good one.
I don't honestly remember George H. W. Bush as president of the United States as much as I remember Dana Carvey doing impersonations of him on Saturday Night Live (Wouldn't be prudent – chuckle).  I have to say when I was that much younger I wasn't yet interested in politics.  I didn't pay attention to the world around me like I do now.  I almost miss those days.
When the world seems dark, when there is great loss and brokenness and division – an event like this creates a moment to pause and remember.
To see people gather and pay their respects to a man that meant a lot to them. To hear the stories. To remember what he helped to change.  Even to acknowledge the mistakes.  Lessons can be learned from all it.
Mayo Angelou is famously quoted as saying "People will forget what you said. People will forget what you did. But people will never forget how you made them feel." Pretty powerful.  You see the effect a person has in the world when they are gone. You see how important they made people feel or not.
To see former senator Bob Dole get help standing up from his wheelchair to salute George H. W. Bush was emotional to say the least. The sadness in his eyes is overwhelming.  Incredible to witness.
The older we get, and the more people we lose, it seems that life is slipping away.
Watch George W. Bush's emotional eulogy here and read the transcript.