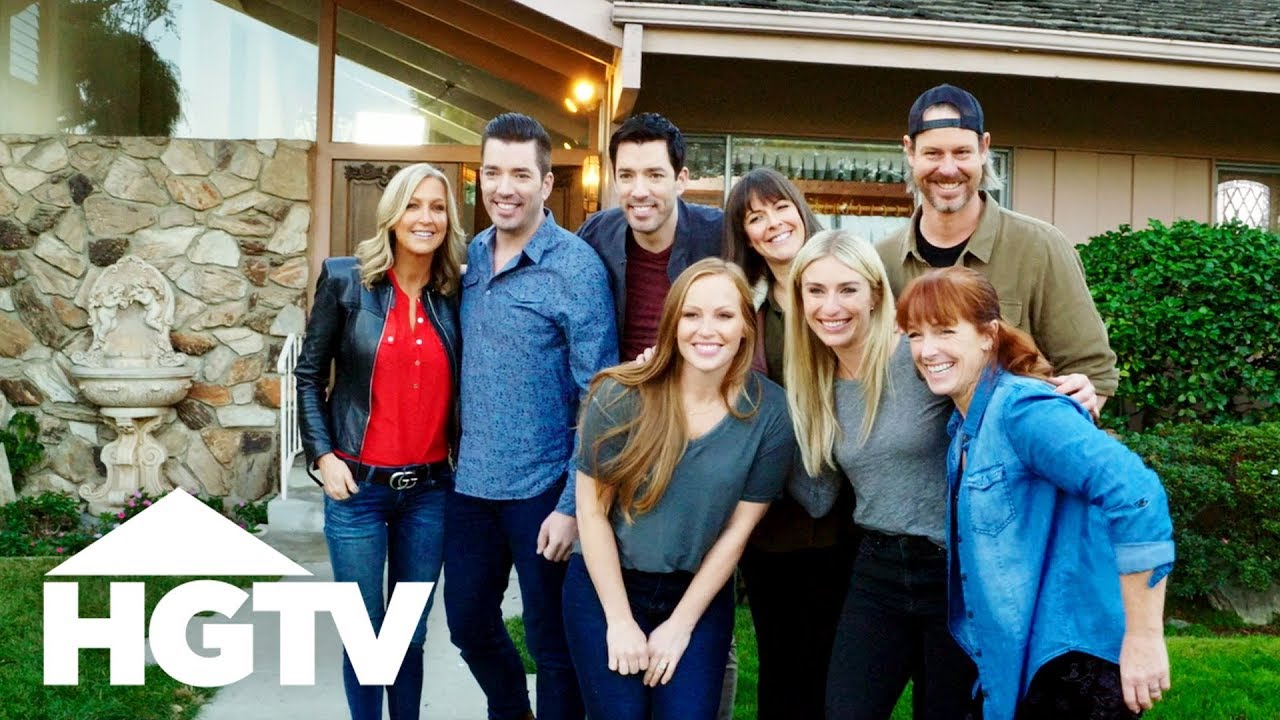 My New Favourite Show Is A Throwback To Childhood
According to E Online –   "HGTV might have just premiered the smartest show it has ever made."
The show they are talking about?  A Very Brady Renovation.
And I have to agree. I found my new favourite addiction.  Sorry, BH90210.  This one tugs at the heart strings a little bit more. This one takes me back to when I was just a kid.
I admit, I grew up watching The Brady Bunch.  I know the theme song by heart.  "Marcia Marcia Marcia!"  Alice.  The staircase.  Mike and Carol.  The TV parents we loved.  Mike was always so smart, and always knew what to say at the right time. Carol was comforting.  Greg, Peter and Bobby.  Marcia, Jan and little Cindy. I think Marcia was my favourite. Marcia was who I wanted to be like.  Greg may have been my first tv crush.
The Brady Bunch was childhood, and this show brings back so many memories of that.  So many memories.
Nostalgia is making a comeback.  We seem to crave what we miss.   Stranger Things and it's nod to the 80's, the reboot/remake of BH90210.  Look how many old shows/ movies are making a comeback.
And this show is no different.  But it's not a reunion or remake.  It's different.  It's a renovation show. I just didn't expect this first episode to carry such an emotional punch.
A Very Brady Renovation involves the entire surviving cast of the Brady Bunch – Barry Williams, Maureen McCormick, Christopher Knight, Eve Plum, Mike Lookinland, Susan Olsen– together with some of HGTV's biggest stars – the Property Brothers  (Jonathan and Drew Scott) are kinda the ones leading the charge – rebuilding a house we only ever saw from the outside, and making it look identical to the old Brady Bunch sets, on the inside.  It's going to take a lot of hard work.
They are not modernizing it.  They are going back.  And making it look like it did when they filmed it.  Down to the smallest detail. Painstakingly detailed.  Right down to the doorknobs, and dining room table, and fake grapes on the coffee table.  They even involved fans of the show and asked them to lend their "stuff" to make it look authentic.  How cool is that?
I didn't want to like it, but by the end I was crying.  There was so much emotion.
At the end of last nights first episode, as they walked into the living room, that was now identical to the living room SET  and were blown away by it, feeling like they were transported back in time.
When they spoke of  "Mike and Carol" – (Robert Reed and Florence Henderson who have since passed away) –  it was hard to not think back to the show, and those characters, and those actors that were so loved by so many. There were tears as they showed clips of the show.  Mike Brady walking through those front doors we saw so many times when we watched the show "Hi honey I'm home".  It brought out all the feels.
This whole thing started last November when the "Brady House" went up for sale. HGTV bought the house, not even sure they had the cast to do it.
But they all signed on.  Nearly 50 years to the date the very first episode of the Brady Bunch premiered on TV.
Each of the cast has their own room in the house, and each is helping with the renovations.  They are using the tools, doing the tough work.
I love everything about this show and I wish desperately I could be there and stay in the house.
A Very Brady Renovation airs Mondays at 9 p.m. on HGTV.
Get a glimpse of the beginning of this amazing show.  Click HERE.