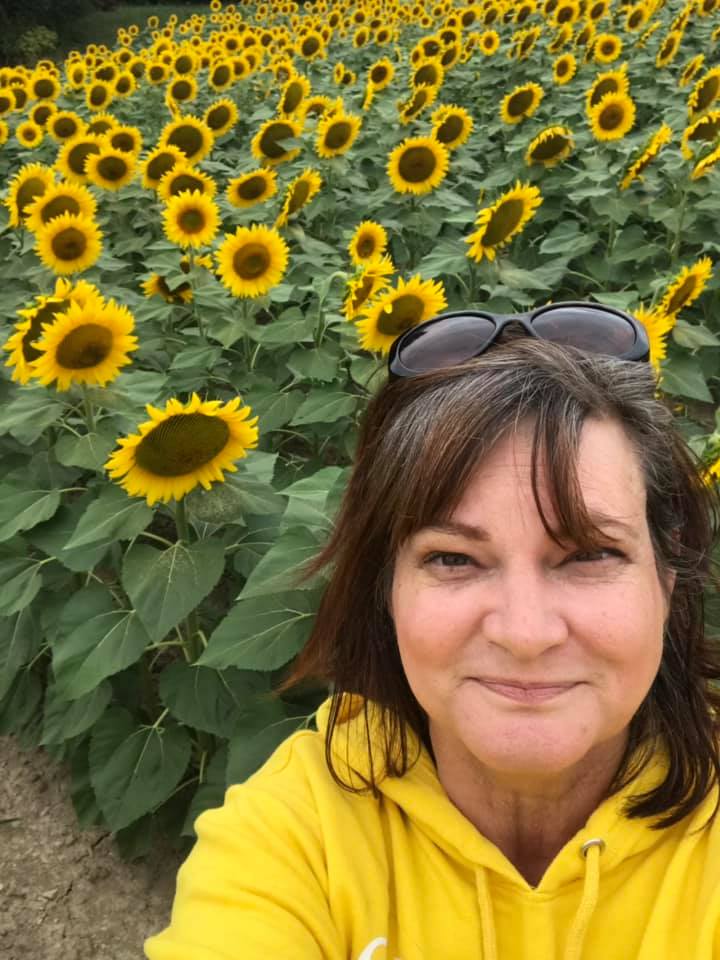 Have You Been To Miracle Max's Minions Yet?
I knew I had to go.
On Sunday afternoon, I took my girls,  hopped it the car, and ventured out to the Forest area to see the field of sunflowers that has everybody talking, and posting about on social media.
A field of sunflowers by itself is pretty remarkable.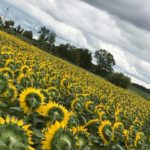 But, when that field of sunflowers is done in memory of a two year old boy named Max, who spent his two short years in life fighting to live – that field takes on a very special, very powerful, very emotional new meaning.
Brian Schoonjans' and his sons planted 2.4 hectares (six acres) of sunflowers in the spring, in memory of Max Rombouts of Thedford, who died earlier this year after battling leukemia.  It was to remember Max and collect donations Max's parents could give to the charity of their choice.
From what he says, he's surprised they grew at all.  It was so hot and dry.
But they certainly grew.  Maybe they had a helping hand. (smile)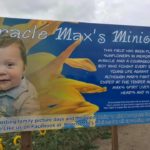 As we drove close, the bright yellow caught our attention.  It was even bigger than I ever imagined.
Bright, and beautiful.  So many sunflowers!
I was a bit surprised by the emotion I felt as I saw the enormity of the field.  And for a cloudy and cool Sunday afternoon, I was amazed at the amount of people that were there.
A celebration of a little boy. A celebration of life.
Pretty amazing to be part of.
A few sunflowers I noticed were decorated, with a ball cap and sunglasses.  You couldn't help but smile.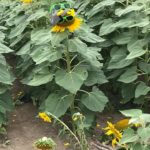 This is what community does.  They support each other in the toughest of times.  They grieve together, and remember together. Celebrate and comfort.
I can only imagine the healing and comfort they must get from that field of sunflowers. The smiles they bring to so many faces.
Brian Schoonjans' is the man who planted the sunflowers, with his sons.  Their farm is on Douglas Line near Forest.
My daughter goes to school with his step daughter . Small world.  They took a few pictures together, and then we met  one of Max's big brothers.  All smiles.  Eager to take pictures in the field of sunflowers to remember his brother.
It was an incredible moment.
If you can, go see Miracle Max's Minions. You can take pictures, and even take home a sunflower or two for a donation.
My best advice if you're going – don't follow your GPS.  (smile)
Bridge repair work has many detours in place.  Take the 402 or Highway 7 to the Forest cutoff.  Follow to Douglas Line – it will be on your left.
And be prepared for bees!  There are a lot of them.
It was truly special to be a part of it.
What an incredible thing to do to help a family heal.