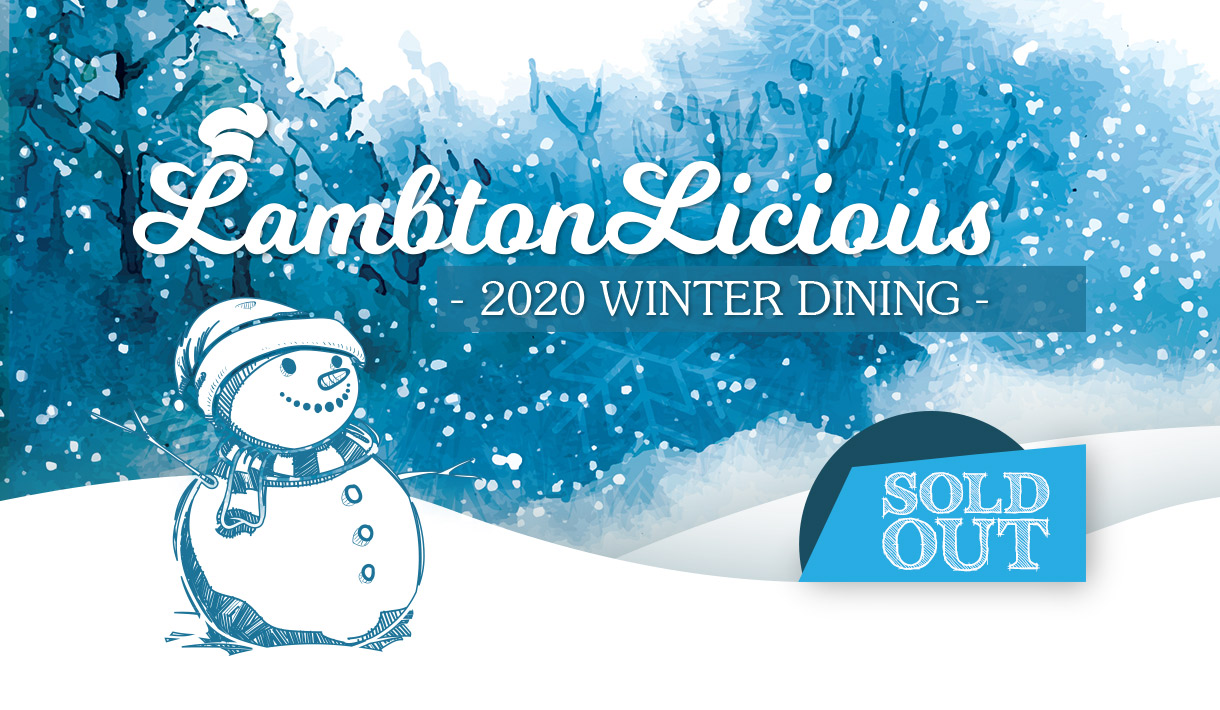 LambtonLicious Winter Dining Book
THE 2020 LAMBTONLICIOUS WINTER DINING BOOK IS SOLD OUT! Thank you everyone for your support. Please look forward to our 2020 Sarnia Summer Dining Book, coming soon!
Name of the intended recipient will be printed on the LambtonLicious Winter Dining Book upon purchase. This Book will only be valid for that person and is non-transferable.
LambtonLicious Winter Dining Book/Pages won't be replaced if lost/stolen. Limit one Dining Book purchased per person.
No difference given back for entrées less than $20.
The Dining Book has no cash value. This Book cannot be used to purchase alcohol or drinks.
You can only redeem pages for eat in/sit down meals. Not valid for take-out and can't be used in conjunction with other sales/offers. Booklet holder is responsible for HST.
Page must be presented intact and inside the Dining Book for redemption. Taking the pages out of this Dining Book will void your free/discounted entrée.
AS A COURTESY, PLEASE PRESENT YOUR BOOK UPON ARRIVAL. VALID FROM JANUARY 1st – APRIL 30th, 2020.