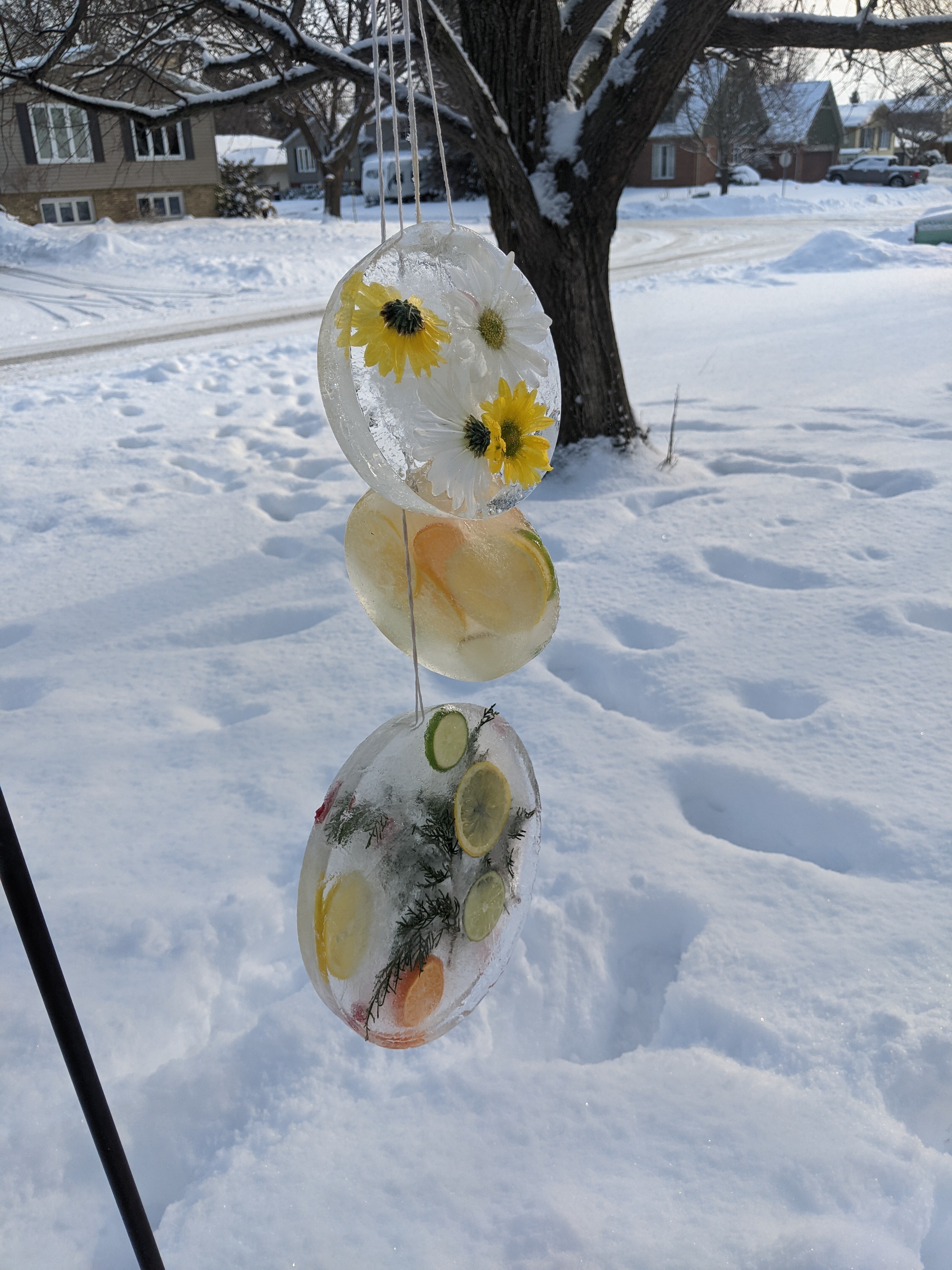 THE EASIEST CRAFT EVER!!
I will admit, I am not a very crafty person…but I have been seeing these ICY SUNCATHCERS floating around Social Media and thought I CAN DO THAT!!  (no glitter, glue or paint necessary!)
It was super easy…all I used were some cake pans, butchers twine, some things from around the house including some of my valentines flowers and licorice plus some clippings from a walk!!
I did for a moment think, how will I fit these in the freezer, before I remembered I could freeze them on the porch LOL!  (my husband thought someone had dropped us off cake, I wish 🙂
Anyways, I hope this inspires you to make an ICY SUNCATCHER before the weather starts warming up!!