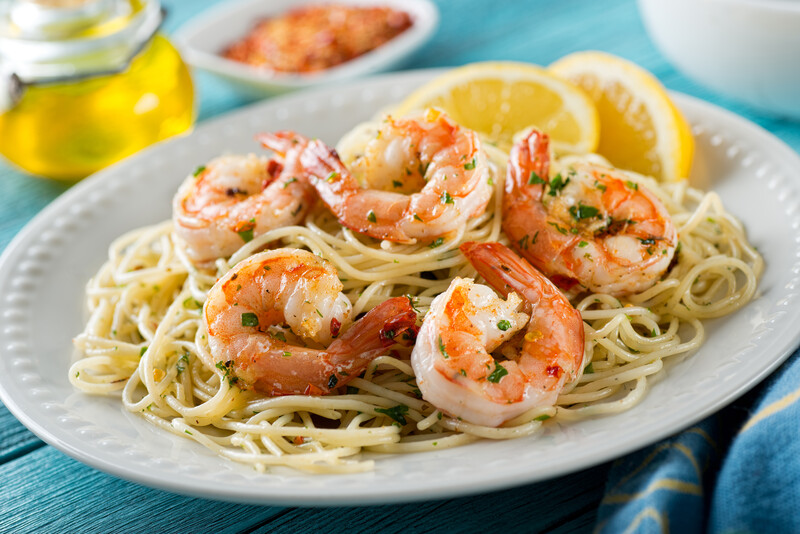 BORED = FOOD At My House
So how are ya hanging in these days? We had a busy 1st part of the year with some home renovations, kept me busy! But as winter drags on, I am feeling a liitle bit bored these days, which means I turn to cooking!!
Have you made anything delicious lately?
Last night we had BAKED SHRIMP SCAMPI over some angel hair pasta, which was pretty yum~
Tonight I am going for PARTY FAJITA'S…I have always wanted to try doing KEBAB style in my own oven… Meat is currently marinating, I couldn't find Skirt Steak so just went with Pork and Chicken!! (I am going to make Guac with the leftoever lime juice from Margarita Day Yesterday!)
I have sent my husband to find Ameretti Cookies and a Pasta Cutter so I can surprise my Mom with a Birthday Dinner, she saw THIS recipe in a Magazine and thought it looked good!
and I have some chickpeas ready to go for some Hummus!! – UPDATE I made Chickpea Salad instead, think Tuna Salad but with Chickpeas~
Here are some pictures of the Party Fajita Stack, it did fall over…but it was delish!! Check out our INSTAGRAM page for the recipe for my World Famous Guac!