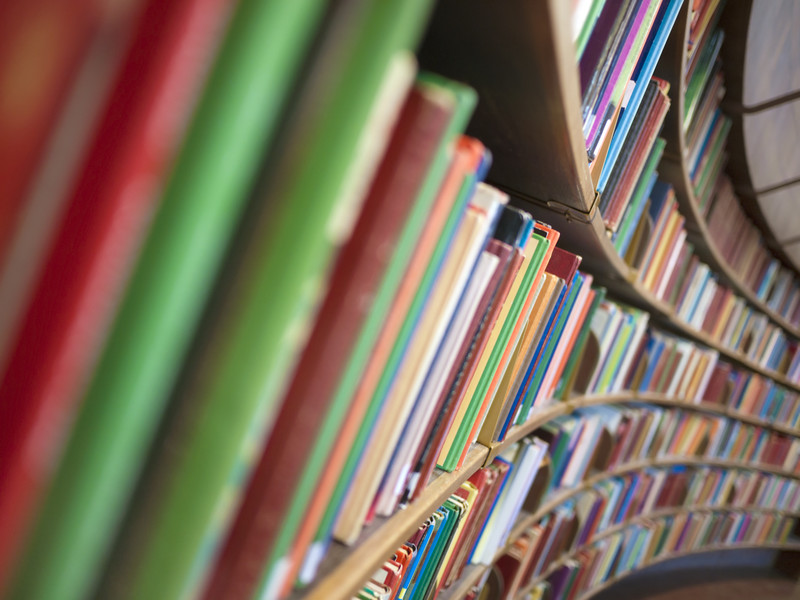 How Many Of These 10 Books Have You Read??
NEW YORK PUBLIC LIBRARY HAS CALCULATED ITS MOST CHECKED-OUT BOOKS OF ALL TIME
The New York Public Library has been loaning books for a long time — the institution turns 125 this year. To celebrate, the library dug into its records and calculated a list of the 10 books that have been checked out the most in its history.
The most-wanted book? The Snowy Day by Ezra Jack Keats. The award-winning tale of a young boy's encounter with snow has been checked out 485,583 times from the NYPL since it was published in 1962.
Next is The Cat in the Hat by Dr. Seuss: 469,650 checkouts; then 1984 by George Orwell: 441,770 checkouts; Where the Wild Things Are by Maurice Sendak: 436,016 checkouts; and To Kill a Mockingbird by Harper Lee: 422,912 checkouts.
Rounding out the top 10: Charlotte's Web by E.B. White: 337,948 checkouts; Fahrenheit 451 by Ray Bradbury: 316,404 checkouts; How to Win Friends and Influence People by Dale Carnegie: 284,524 checkouts; Harry Potter and the Sorcerer's Stone by J.K. Rowling: 231,022 checkouts; The Very Hungry Caterpillar by Eric Carle: 189,550 checkouts.
How many have you read?? I'm an 8/10 (Sarah)
Notice a trend with kids books? I thought it was because a trip to the library is something to keep the kids occupied, turns out its because they are shorter!!
Lambton County Libraries have lots of fun programs for kids here in Sarnia Lambton!  https://www.lclibrary.ca/
<!– HTML Credit Code for Can Stock Photo –>
<a href="https://www.canstockphoto.com">(c) Can Stock Photo / mikdam</a>