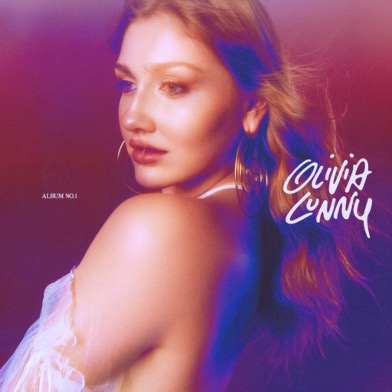 Meet Olivia Lunny
I got the chance recently to sit and talk with Olivia Lunny.  At 22, Olivia just recently released her self-titled debut album and is soaking in all the busyness that goes with it.  Lots of press, lots of interviews and lots of attention.  Her music is being heard and shared and she couldn't be happier.
I sat and listened to her entire album as I waited for our Zoom call to start.  Feeling excited to speak with this new(er) Canadian artist who has so much talent.
Every track is worth listening to over and over.
Worth It – Crazy Love – The Walls – Cold Coffee – Dominoes – Who Could Say No – Sad To See You Happy – Modern Love.
Hard to pick a favourite.  So easy to relate to every track.
Relationships.  Broken hearts.  Love and love lost.   It's all there on the album.  I still love listening to a full album, track by track.  Trying to understand the story, understand what the artist was going through or feeling to have inspired the lyrics. Anybody who has loved and lost can relate to every song on this new album from this young artist.
Oliva has an amazing voice.  She actually won The Launch (CTV's singing competition) in 2019.   Before that show, she was singing when she could at bars and clubs. It was more of a hobby as she tried to find her place.
I have a feeling her career is really about to take off.
We talked about music, the album, and what shows she binge watched during the pandemic and what she thinks she learned from the past year and a half about herself.
An incredibly talented woman, listen to our conversation and check out her new album – it's worth the listen.
The Fox just added Sad To See You Happy and it's one of my new favourite songs.
In conversation with Olivia Lunny –  Click HERE to listen