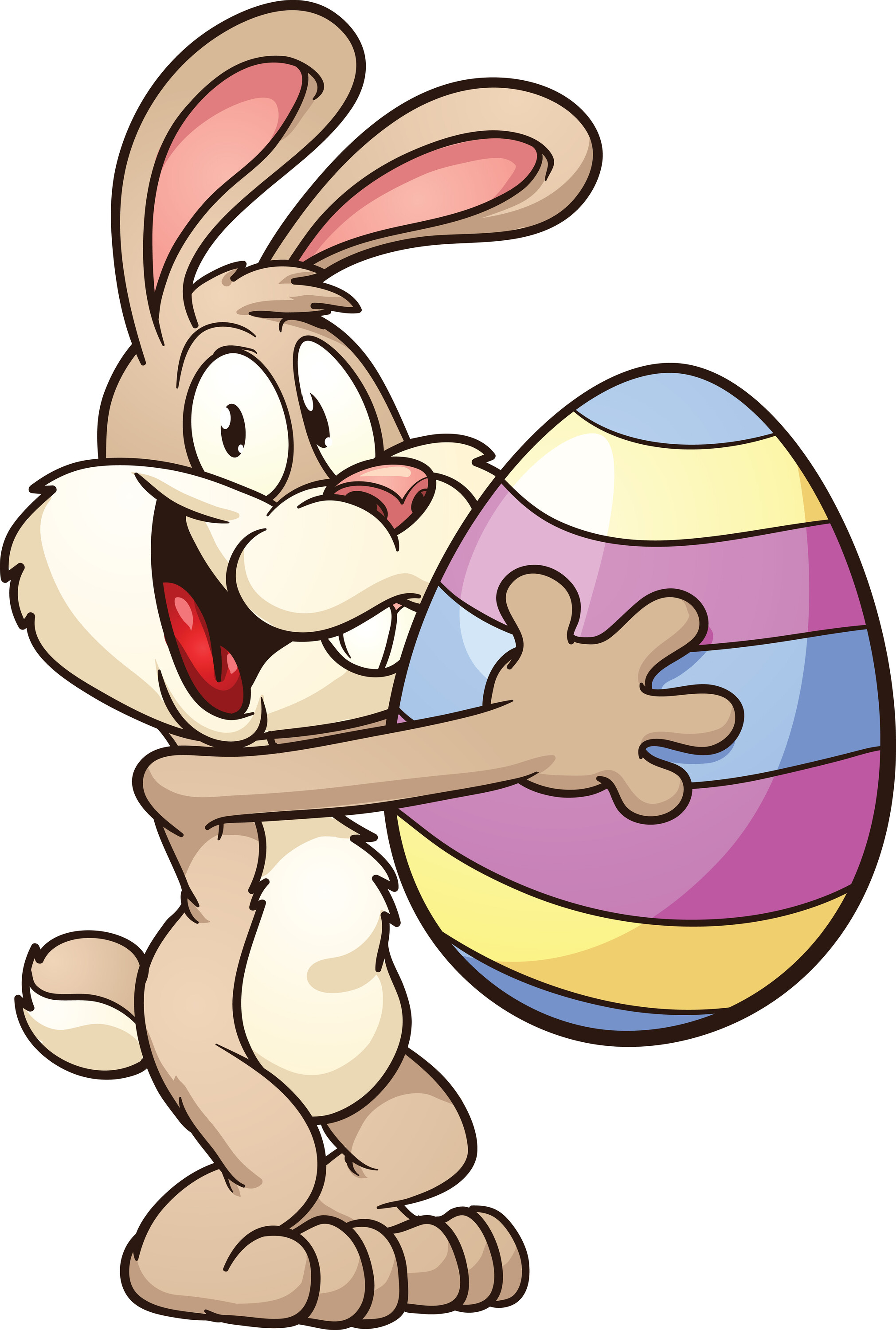 The Easter Bunny IS Essential
I don't know about you, but I was smiling when I saw this announced yesterday.
In an uncertain world, having something to look forward to, something that is normal, comes as a relief.
The Easter Bunny was declared an essential employee yesterday by Premiere Ford, and I think that was just the announcement so many of us needed.
The Easter Bunny is authorized to deliver chocolate and treats.  Giving us the permission we needed to do something somewhat normal.
I saw the official decree, and I couldn't stop smiling.  I felt a sense of pride in being Canadian.  Thank you Premiere for giving us this.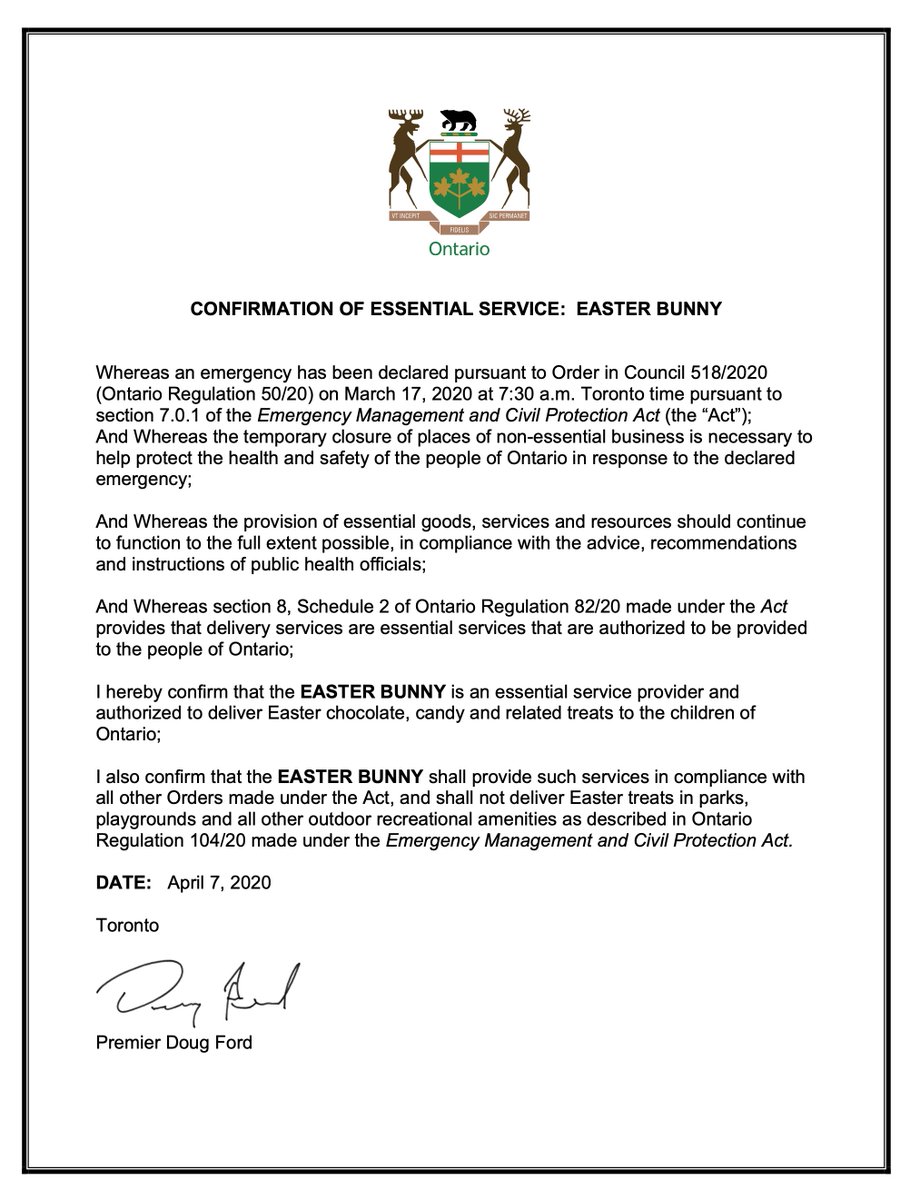 Trivial?  Maybe.
But I thought it was an incredible gesture.
I know we're worried about so much, and how we're going to get through this.
To us adults, the Easter Bunny doesn't seem to be a priority right now when we are facing so much.
But for our kids – The Easter Bunny is something we need to hang onto.  They need this sense of normal, this sense of routine. They need to be kids.
After hearing the news yesterday, I ventured out in search of something for my kids.  My kids at home are 17 and 13, and when I mentioned, (trying to keep it light)  that the Easter Bunny probably wouldn't be showing up this year – social distancing and all that – they were noticeably disappointed.
Just something else they were losing or giving up because of Covid-19.
I didn't want to go out.  I didn't want to feel like I was doing something wrong.  Can I ask that we stop judging people for what they buy?  I am getting tired of apologizing for my purchases.  Justifying what I'm doing.  Like buying milk and bread is a criminal activity now if you throw in some chocolate and candy.  "I KNOW this isn't essential BUT …."
We have to be kinder to each other as we go through this.
As parents we want to protect our kids.  We want to comfort and soothe.  We want to maintain some sort of normalcy.  It's our job.
My kids, no matter how old they get, have a chocolate bunny and a hunt for chocolate eggs, every Easter. It's tradition!
I wasn't ready for that disappointment this year.  And maybe, some of that is for me as much as it is for them.
When we're worried about jobs, and finances, and finding the stuff we need, the last thing I wanted was to give this up.
The traditions.  The celebration.  The fun.
We are already giving up and losing so much – some of us have lost our jobs, we're missing our family and friends,  missing celebrating with those we love – please, please, please – don't take away our chocolate and jelly beans too. (smile)
Of course we still need to practice the safety protocols in place.   No family or friend get togethers or pot lucks, or egg hunts in the park.  Be safe.  Practice social distancing. Wash your hands – frequently. Don't touch your face.
Wishing you find ALL the hidden eggs before next Easter!!!!!
© Can Stock Photo / memoangeles