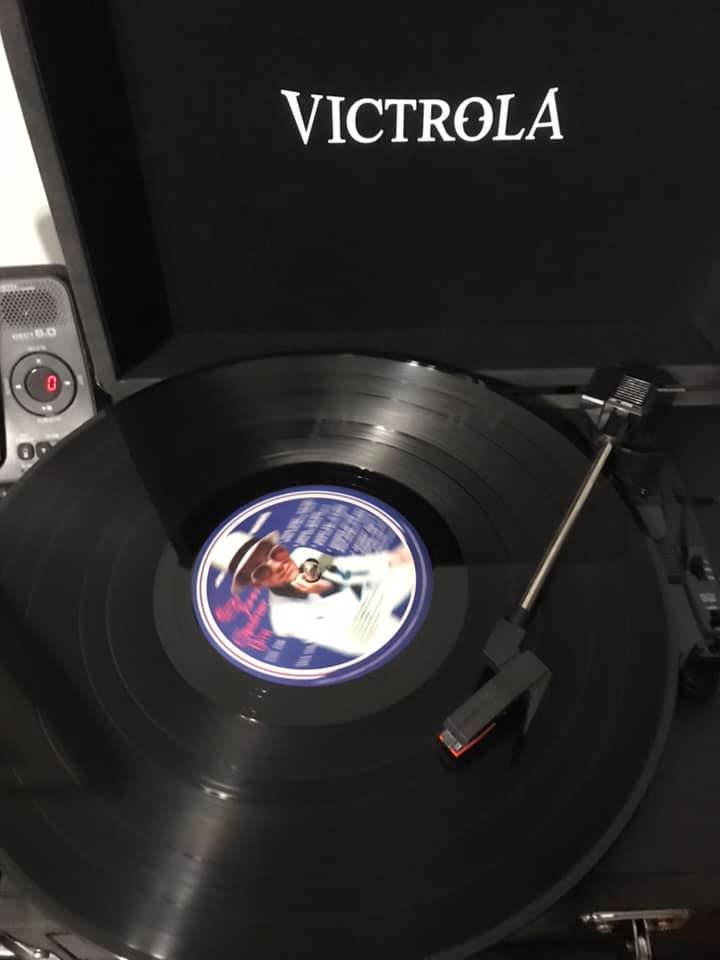 What Does Your Music Collection Look Like?
I collect too much "stuff" – scrapbook stickers.  Mementos.  Every movie ticket/ concert ticket I've ever been to.
And records. So many records.  It's an old habit that has been renewed with enthusiasm.
I love records that remind me of childhood.  I love records that remind me of a date in time, a reminder of the past.  A reminder of my mom, and how she loved to dance in the living room.  Whether it was the Beatles or Michael Jackson. She loved to dance and sing.
A certain song will take me back to the saddest day of my life, remembering family gone too soon or to a feeling of triumph, dancing on stage in front of a few hundred people at last years Dancing With The Stars.  A song will take me back to high school dances, or high school heartache.
I credit my parents with my love of music.  All music. All genres. There was always music in the house or the car.
I belonged to the Columbia Record and Tape club.  A few times.  Because anyone who belonged, knows,  that you would cancel your subscription, and then they would want you back with 11 more albums for a penny. (smile)  It was a great deal at the time.
This weekend there was a record show at the Legion in Sarnia and it was AMAZING.  So many dealers all coming together selling their albums.  All kinds of people from all different cities.  All sharing a love of music and the stories they were sharing were just as fun to listen in on.  Tidbits of information on different albums/ artists.  Everybody has a reason for loving the music they do. Everyone has a story.
It brings back my love of music and albums.  Holding the artwork in my hand. Reading the liner notes. The pictures.  The stories.  Listening to an entire album, track by track. Flipping it over to listen to the other side.  The crackle. The hiss.  The scratch as it came to the end.
I was super excited to find a few new old treasures to add to my collection.  A Duran Duran album I lost years ago.  I found a Beatles picture disc – before Ringo became their drummer.  Paul McCartney – Give My Regards To Broad Street – excited for the find because one of my favourite songs by him is Silly Love Songs.  Elton John's Greatest Hits too.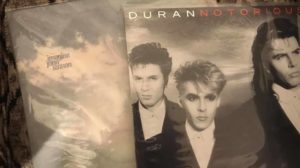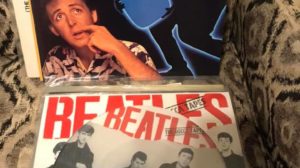 Music is powerful.  It can take you back to a memory, a period in time.  Good or bad.  Happy or sad.  Music gets you through life.  The highs and lows, the ups and downs.
Music tells your story.
My kids don't know how it feels to hold an album in hand. They honestly don't really care.  The excitement for an album release day.  Holding it in your hand. Listening to track by track for the first time. Trying to understand the meaning. Reading the lyrics word by word.
Nothing like it.
And to be in a room of music lovers like that was an incredible experience.  So much energy.  People in search of lost albums, lost memories, and new finds.
What does your music collection look like?   I bet it tells a lot about you.