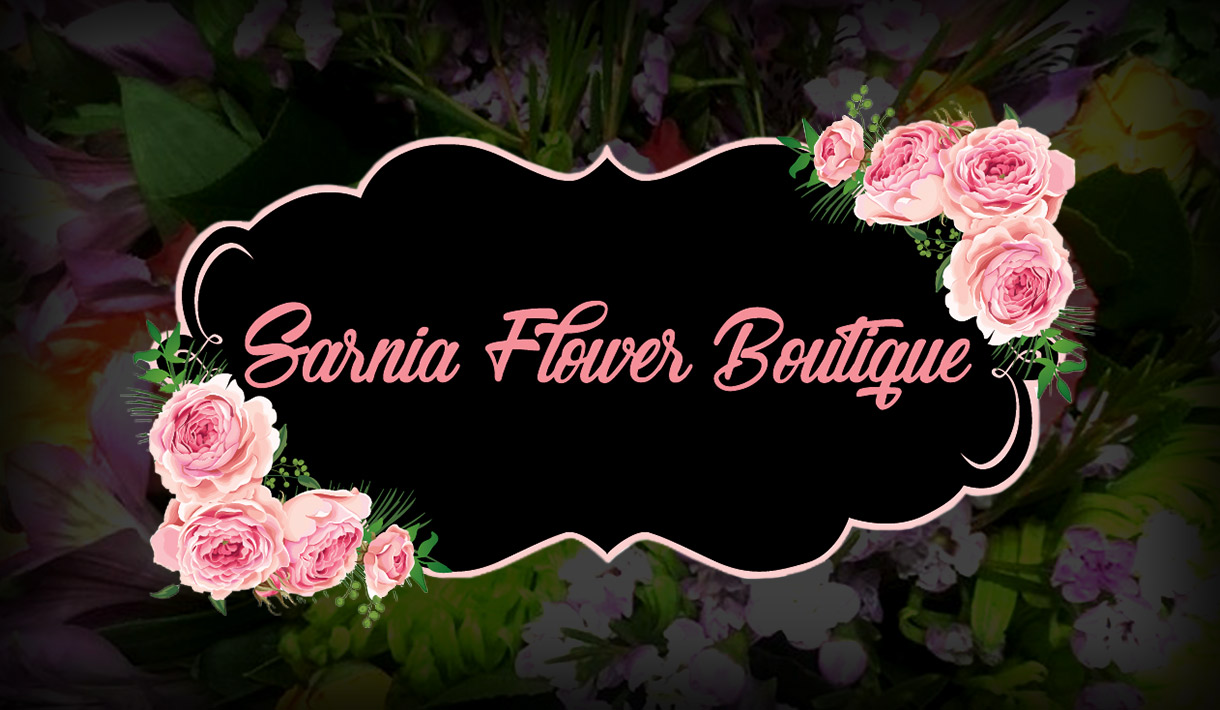 Business Of The Month – Sarnia Flower Boutique
Do you want to know the secret to happiness? Do something every day to make SOMEONE ELSE happy!
It doesn't have to be anything grand, but it does have to be heartfelt, so show someone what's in YOUR heart and surprise them with flowers from Sarnia Flower Boutique. Whether it's a special occasion or 'Just Because', Sarnia Flower Boutique has a number of different ways to brighten someone's day.
From big, over the top arrangements right down to beautiful $10 options. Call ahead, order online at sarniaflowerboutique.ca or step into Sarnia Flower Boutique's walk-in-cooler and have the talented floral designer's create a unique bouquet just for you! Sarnia Flower Boutique offers a gorgeous selection of succulents, air plants, tropical house plants & even home decor. It's your go-to florist for weddings or any of  life's milestone events.
Visit their store at 940 Murphy Road, in the Wiltshire Plaza, right by the 402 overpass!