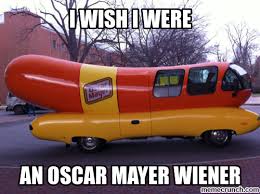 YOU CAN STAY OVERNIGHT IN A GIANT WIENER!!
The Oscar Meyer Wienermobile has been outfitted as an AirBnB and it is everything you hoped it would be… complete with a mini fridge stocked with Wieners, a comfy spot to sleep and a fire pit for roasting up those wienies!!
Would you stay in the Wienermobile??
Check it out HERE